Byta launches Smart Attachments. Attach Spotify, Dropbox, Google Drive and Soundcloud links to the music you share
Put your music into context: introducing Smart Attachments from Byta. Add recognised third party links when sharing audio files. Strengthen that first impression by including links to Spotify Artist Profiles, Soundcloud links, or Dropbox or Google Drive folders. Helping artists and their teams include relevant assets, streaming platform profiles and previous releases to music shares.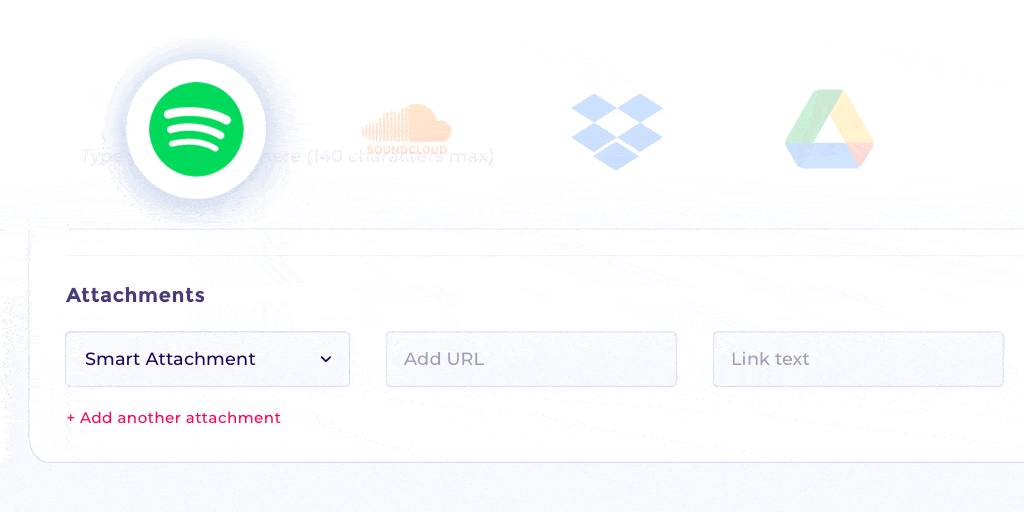 Byta's development team has created a platform that enables sending and receiving of digital audio in a clean, simple and secure way. Built for music, a platform informed by years of experience navigating the music ecosystem.
Byta founder Marc Brown believes "…sharing music often requires giving recipients as much context as possible to encourage discovery and to connect with newer artists and creators. Smart Attachments help build that narrative."
Sometimes more is more. Users may need to add some context to their music, such as a back catalogue, public streaming profiles, press releases, interviews or videos. Byta has answered this need by introducing Smart Attachments. Users can now quickly and easily include links to streaming platforms or assets when sharing their audio files. Smart Attachments arrive with the audio file(s) and show third-party logos alongside your message. This new feature helps put the music and the artist's narrative into context.
Byta already allows for the inclusion of press releases, press shots and release dates. Now, with Smart Attachments, include everything required in one simple share.