Digging into the creative process, Byta speaks with artists, musicians, producers, DJs and anyone involved with music creation. A conversation about how they create, collaborate and share music. From studio setups to routines, and the first person to hear about the next 'big' work.
Where are you based?
I am based in Los Angeles and Orange County, CA.
How, when and where did you start making music? Are you primarily a musician or a producer, or do something else?
I started making music professionally as a singer/songwriter after I left my job as a management consultant but before law school. I had a period where I focused on my legal career, but I always knew I was going to do music again, so here I am now. I grew up playing instruments and singing/performing, and I also produce. But I would say that my strengths are as a singer/songwriter and recording artist. I love creating.
Who would you consider some of your biggest influences when it comes to your "sound"?
My sound as CaliStar is vocal-driven pop with an emphasis on storytelling. I work on each song with a video in mind, an aesthetic in mind, and a purpose in mind. I've always been obsessed with vocal and lyrical range and agility, and different songs will reflect different facets of the same me, while still remaining true to what the song is intended to do. I think the most important part of being an artist for me has been determining the "who" as in who I am as a person and artist. I always go back to this, and it's a constant process of exploring and refining. The most important part of crafting every song for me has been distilling the "why," which then makes the "what" and then the "how" and then the "where" easier to figure out, typically in that order.
Explain your creative process. Do you have a routine?
I started out as a singer/songwriter with that type of sound, so those are my roots. When I write as a singer/songwriter, I tend to write on my piano, with a pen and paper. Those songs tend to be the most raw for me. When I write for other artists, I tend to write on a track that's already created, and I just add the topline, whether it's for the entire song or a verse or a hook only. When I'm a producer, I will create tracks that I write the topline for as a guide. When I create as a pop artist for my own music, I love working with other producers to create the track and the topline at the same time. I find the interactive process to be really fun, and that's been my favorite type of process lately.
What is your "studio" setup?
I have a home studio with some basic gear and a vocal booth. It's a rare occasion when a producer or a co-writer will come to my home studio. It's usually my safe place that I keep private for my creativity to feel unhindered or unjudged. I've been going to where my producers like to work out of, whether it's their home studios or a more formal setting.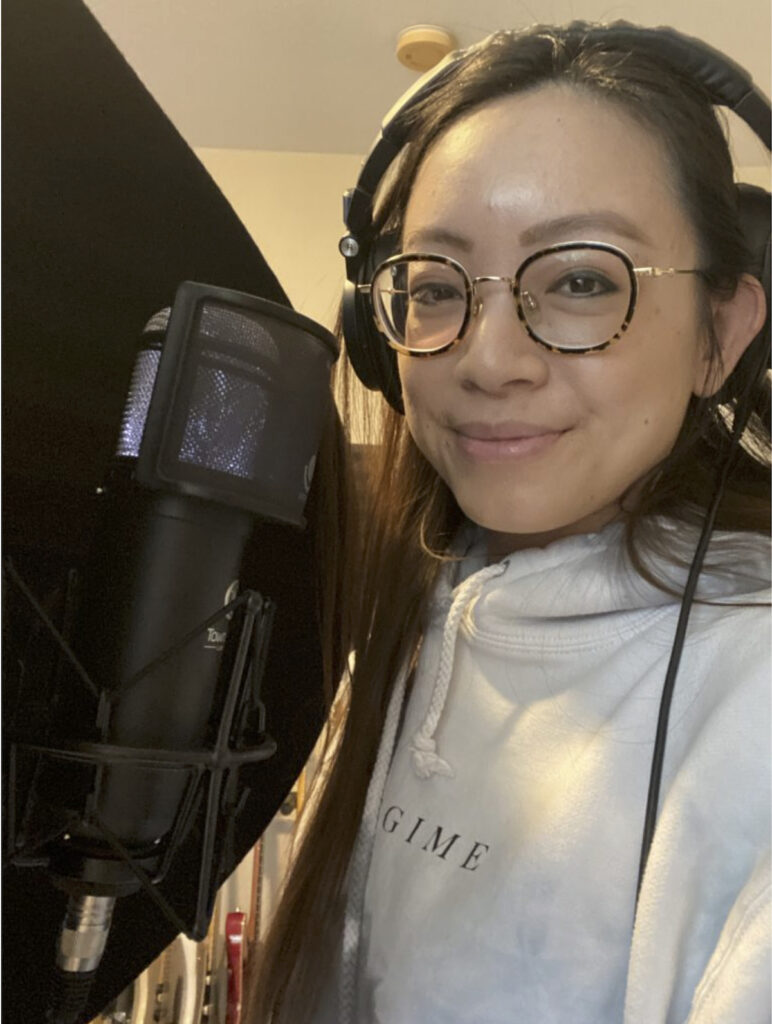 What is your process when working with other people? How is collaboration different in the studio vs working remotely?
When in the creating phase, I really like working together in person, whether it's with a co-writer or a producer. I feel like there's just something special in the room when you come in with your life, your stories, your ideas, and you come out with a song. When we get to the editing portion, when reviewing things like mix or master, I don't mind working remotely and passing drafts back and forth, since it's important for all of us to listen on as many different speakers as possible.
At what point(s) are you comfortable letting other people hear what you are working on?
Almost never. Of course I'm always sharing with people I'm collaborating with as we are refining our works in progress. I'm also open to getting feedback from a few trusted music peers. But it's definitely hard for me to share my creations with friends or family. Each time, it's a mix of excitement and terror. I actually really like feedback, but there's just something so vulnerable about music that I create for my artistry.
Do you share your work in progress (streams or downloads)? Any technical frustrations?
I do share my works in progress with coworkers and a few trusted music peers. I think it's very important to have an organized system for file management, and labelling versions is crucial. Also saving versions properly and having backups of files are a must.
How do you know when a track/album is finished?
I feel like there's always more to work on or change in a track, but honestly, whenever a song has been finished, I've just known as a gut feeling. And usually, everyone who works with me on that track also just agrees, maybe serendipitously. I think in theory if one of us wants to work more on a track, the rest of us would be open to it. But I've been fortunate that each time, every collaborator has agreed that a track is finished. It's done what we set out for it to do, and we've created the very thing that we set out to create, even if it took a somewhat different form than we anticipated.
How do you listen to the final mixes/mastered work?
I like listening to final mixes both in the studio and at home. I'm fine with listening to mastered work at home. I usually test these versions on as many monitors and speakers as possible, even in my car, on my phone, different devices, etc.
How important is pre-release security when sharing new work?
Really important. Most people I work with also agree, and we've been fortunate to be able to keep songs and even music videos private until the official release. I've been fortunate to work with professionals who take pre-release security seriously.
Who on your team gets to hear the final versions first and why, what formats do they each need?
The other people working with me on the song get to hear the final version first, and then whoever is working with me to promote the song or shoot the video for it hears it next. If it's for a soundtrack or film or game, then the people I'm working with for the partnership hear it as well.
Outside of your inner circle who are the people that will need to hear the new tracks next?
Very few people hear my tracks unless it's released publicly or needed for some kind of promo or partnership.