Digging into the creative process, Byta speaks with artists, musicians, producers, DJs and anyone involved with music creation. A conversation about how they create, collaborate and share music. From studio setups to routines, and the first person to hear about the next 'big' work.
Where are you based?
Melbourne, Australia (Western Suburbs).
How, when and where did you start making music? Are you primarily a musician or a producer, or do something else?
Evergreener came together around the year 2014 under the name "Stand Tall". We were all still in high school at that time and just loved playing cover songs from other bands at lunchtime events and such. One day we decided to start writing our own music and started playing shows at venues all across Melbourne. Eventually, we grew out of the high school phase, thus the name became "Evergreener", and we find ourselves writing refined and mature music which you can hear today.
Who would you consider some of your biggest influences when it comes to your "sound"?
Our biggest influences come from bands like Title Fight, Superheaven, Basement, Turnstile and Teenage Wrist. I think we grab a piece of something from each band when we write music. An example would be taking the punchy vocals from Title Fight mixed with roaring guitars from Superheaven, etc.
Explain your creative process. Do you have a routine?
Generally, Matt or Corey will write either a guitar riff or an entire song on guitar. This is then taken to band practice where Jason and Dale will have their input with drums and bass. Minor adjustments may come after this (eg. a certain part of the song might change with the lyrics coming in) and if the song gels and flows, then we know it's a keeper. There are a lot of songs that get scrapped if the vibe is just not there.
Occasionally, lyrics with melodies are written first, but this is not often. We're a very guitar-riff-driven band!
What is your "studio" setup?
Honestly, we don't have a "studio", but we can list our favourite piece of gear we use for live performances!
Matt: Generally I just love using my Fender Jazzmaster and Marshall stack (1960a Cab & DSL100h head) duo! Gives me the perfect crunch I look for with enough warmth to blend in with the bass and create a fat sound.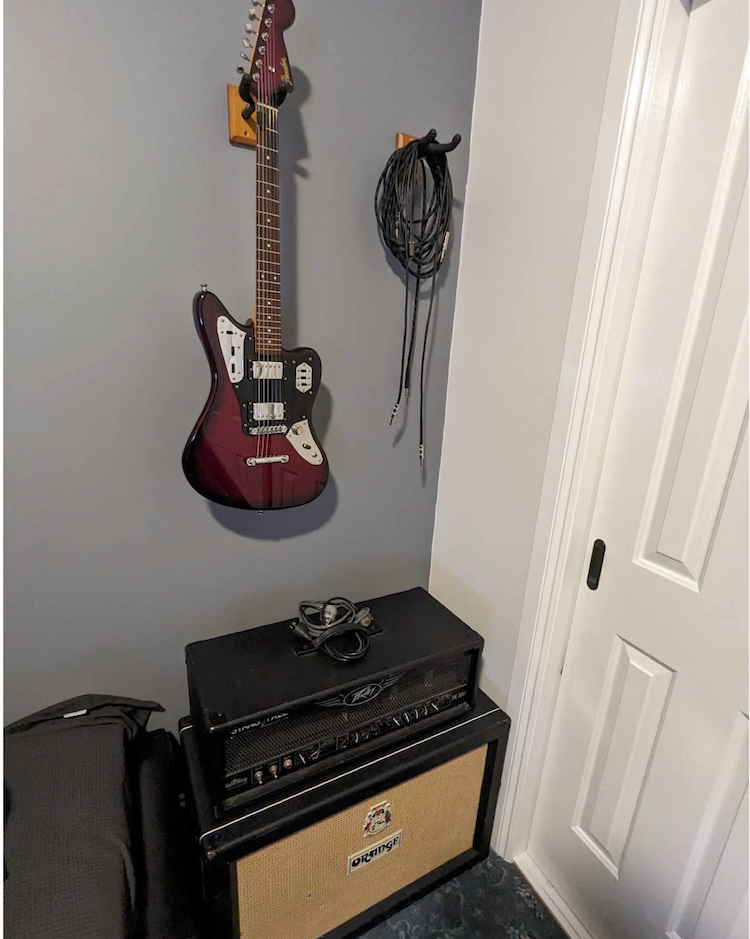 Corey: Arion Chorus pedal.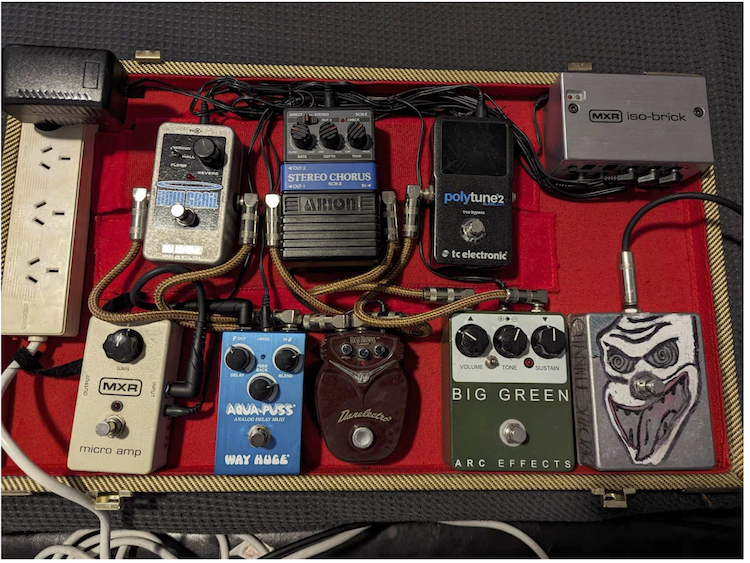 Jason: DW Hardware, they are very durable and reliable when I'm playing.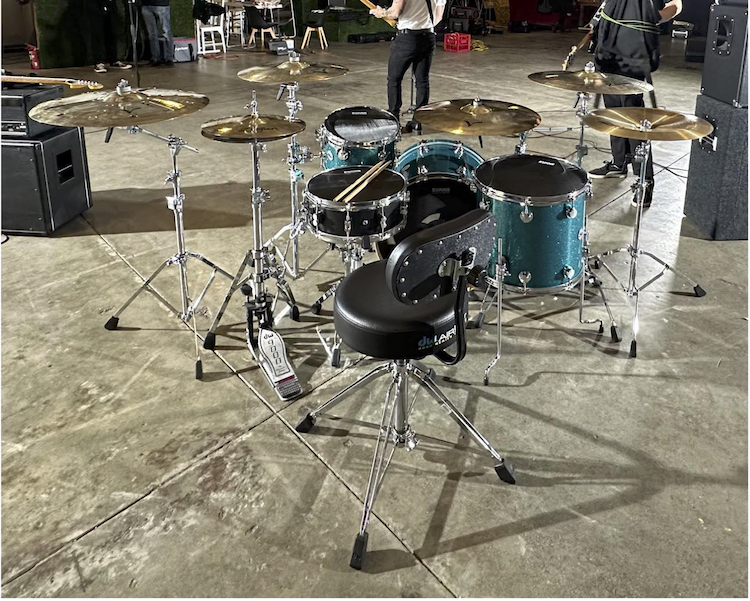 Dale: Sansamp produces a super punchy and really nice tone.
What is your process when working with other people? How is collaboration different in the studio vs working remotely?
We generally write on our own and develop the main ideas separately, then we'll bring it into the practice space and collaborate together to build it from there as we have great songwriting chemistry together! The only outside influence we get can come from our engineer, Beau McKee, when he thinks the song is missing something, or lacking in some sections. We'll work with him to create something that gives the song a little more 'something something' and create a more dense soundscape.
At what point(s) are you comfortable letting other people hear what you are working on?
We actually are very secretive when it comes to our music! We try to keep the suspense until release day with plenty of teasers.
Do you share your work in progress (streams or downloads)? Any technical frustrations?
We have had issues with distribution a few times regarding release dates which can be very nerve-wracking and frustrating but we usually stay on top of it and make sure things turn out the way we want.
How do you know when a track/album is finished?
That's a tough question! Because there can always be something else added to a song, but then it can become too much and not quality. I think when we all generally look at each other after practising through a play though with a look of excitement and triumph, we unanimously agree that it's ready.
How do you listen to the final mixes/mastered work?
We get progress mixdowns frequently from our engineer which is great, but when we get a final mix we typically listen all on our own and then come together with any notes we have on how we can make it as perfect as it can be.
How important is pre-release security when sharing new work?
Luckily, we haven't had any horror stories but because we're so secretive with our new material, we're confident it won't get out there!
Who on your team gets to hear the final versions first and why, what formats do they each need?
We all get to listen to the material at the same time which is great as we can individually decide if we enjoy it or not without any external pressure. But other than us, our manager gets to hear it as well as the family.
Outside of your inner circle who are the people that will need to hear the new tracks next?
Typically close friends and family get to listen first.
Anything you are working on, anyone you are working with and want to share?
We've got a few interesting things coming out. We have got an acoustic rendition coming soon, new singles and some interesting remixes everyone can sink into.