Digging into the creative process, Byta speaks with artists, musicians, producers, DJs and anyone involved with music creation. A conversation about how they create, collaborate and share music. From studio setups to routines, and the first person to hear about the next 'big' work.
Where are you based?
St. John's, NL, Canada.
How, when and where did you start making music? Are you primarily a musician or a producer, or do something else?
I've been playing this project mostly solo for the past 7 years. Only 3 years ago I got a band together to play and release my first EP. At that time Evan J Cartwright was sitting on the drums, David Baxter was producing it and playing guitars then we got Brian Kobayakawa to play Bass and Tim Baker on some keys and co-producing roles and of course my friend Kwame Appiah-Kubi on some guitars too as he had been workshopping some songs with me years before I met all this talented crowd. When I moved out East to St. John's, I kept making good friends that had a past in music but weren't really playing in any bands anymore, and things sort of aligned and Adam Hogan, Steve Maloney, Mary Beth Waldram, Tim Baker and Josh Bourden became very close to my songs and to this project.
Who would you consider some of your biggest influences when it comes to your "sound"?
There's a handful of singers that have really inspired my process of creating and being playful with my music and my singing, like Nina Simone, Victoria Legrand, Hope Sandoval, Gal Costa, Feist, Fleet Foxes singer RP, Linda Perhacs, Cesaria Evora, Amalia Rodrigues, Miriam Makeba, Nico.
Explain your creative process. Do you have a routine?
I don't think I have a formula yet. But most times a melody is born first because I sing casually all the time. Other times I spend some time learning new chords and then a mumbled melody or some words come to mouth. It's never super intentional. I think part of my job now is to always be aware and ready to record voice memos and to write ideas of words down on paper in case they hint a new song. I just recently started and finished a song in one single day, it was so exciting to accomplish but again it wasn't intentional. I have other songs waiting to be something for years too.
What is your "studio" setup?
I work from home normally. I love playing my late 60's Danelectro Convertible, I tried that model of guitar for the first time in Williamsburg, NY on a solo trip, in the very beginning of any "Nico Paulo" songs. I remember I was looking for a Silvertone and they only had one there that was pretty beaten and the guy at the shop showed me other options related to it. I remember playing the Danelectro and feeling a nice responsibility with myself, like I had to get it. I visited the shop every single day for the 3 days I was in NY but didn't get it because it was expensive. But months later I found one, way more affordable on reverb, that came from LA. I use a TC Electronic Hall of Fame reverb pedal, and a vox pedal for my voice to play around with looping and I love a simple nylon string guitar. I record voice memos all the time of singing melodies and bits and pieces, ideas for songs. So far the experimentation has been more with my singing and musical intuition than anything else. When it comes to geeking out on gear and recording and softwares I leave the chair free for people that are passionate about it to take over.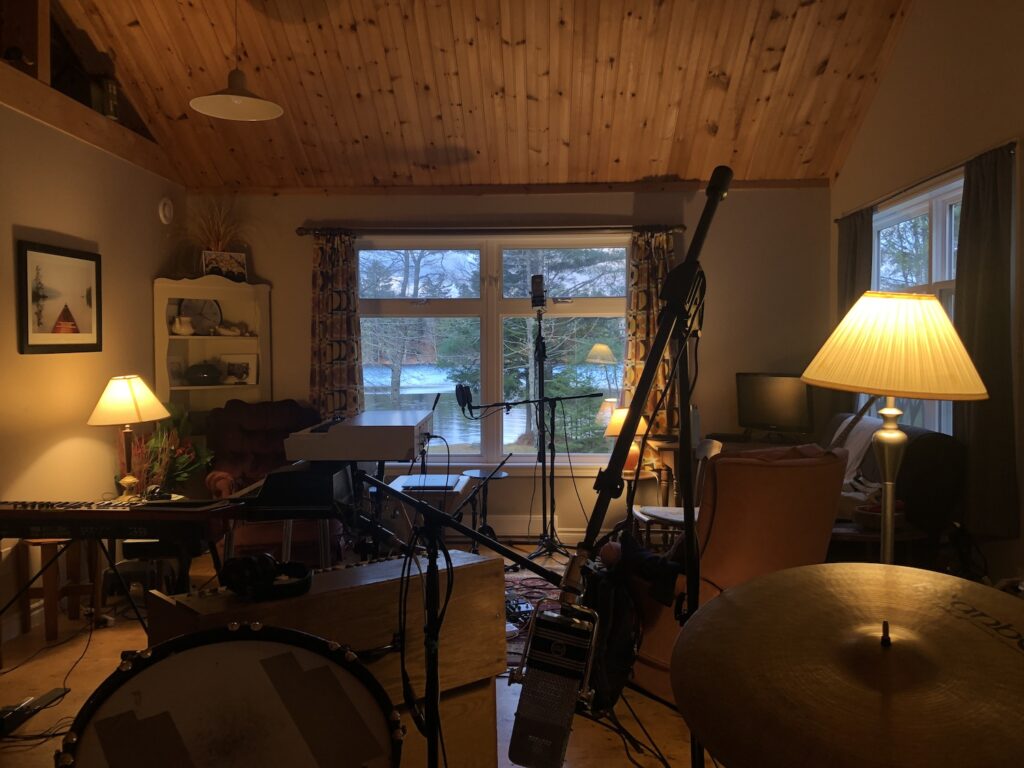 What is your process when working with other people? How is collaboration different in the studio vs working remotely?
A lot of these songs filtered through Tim Baker ( we were partners and worked so closely) he was generous and informed so many aspects of this record coming together. It felt right and easy and natural as we were drawn to each other in a lot of ways. So there was always music amongst us as a couple and the atmosphere was mutually supportive. He's an excellent song writer and I was developing some songs and bouncing ideas off him all the time. Then It was very exciting to come together with Josh. I was looking for someone that could take my songs to different grooves and feels. I have relied on my strummy guitar playing and singing melodies for all I've done so far so It was the best combination to work with such an excellent drummer / percussionist. Josh knew exactly where I was coming from and how to preserve and sustain the music I was making in such a supportive way. Most of the layered melodies in these songs I had been singing and recording on my phone and trying them in different instruments to understand their potential was so much fun. We ended up using Josh's mellotron and found sounds of flutes and mandolin like touches that I really connected with and later on back in St. John's overdubbed other melodies that came to life on electric, acoustic and lap steel guitars, clarinet and trumpet and back ups singing. It was a very smooth process.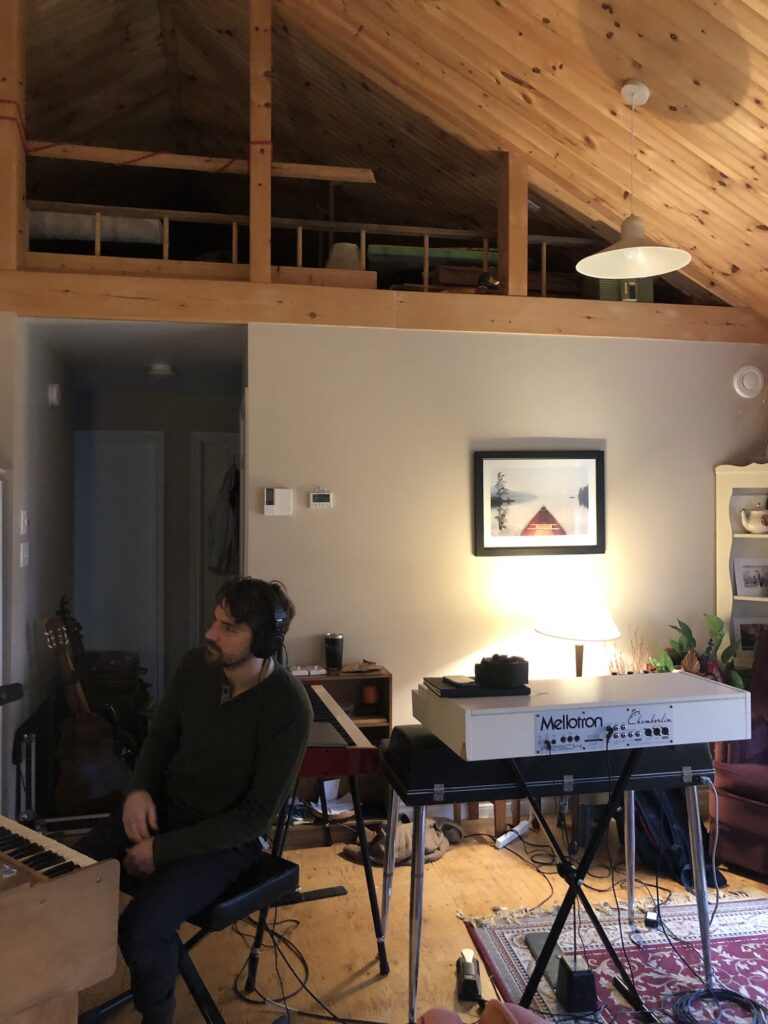 At what point(s) are you comfortable letting other people hear what you are working on?
From very early stages. I love sharing ideas of songs with friends and I love when they ask questions about it, it helps me develop to see others reaction to it.
How do you listen to the final mixes/mastered work?
I have had the experience of listening in a studio for the first time or to get it remotely and listening at home. They both were great!
How important is pre-release security when sharing new work?
I am just going through my first pre-release now. I think it is important but also not savvy about it.
Who on your team gets to hear the final versions first and why, what formats do they each need?
All the players in the band got to hear the final versions once we got the masters. It was lovely to share with them and feel accomplished and a little proud too, together.
Outside of your inner circle who are the people that will need to hear the new tracks next?
Honestly, I don't think about this enough!
Anything you are working on, anyone you are working with and want to share?
My debut self-titled LP, "Nico Paulo" is to be released April 7th via Forward Music Group, a label based in Halifax, NS. I am working on that right now. The single releases and the artwork and creative direction for music videos, which is the other side of it that I love being a part of. And I am writing new songs too and planning to record new work sometime in the summer again. To be determined.