Digging into the creative process, Byta speaks with artists, musicians, producers, DJs and anyone involved with music creation. A conversation about how they create, collaborate and share music. From studio setups to routines, and the first person to hear about the next 'big' work.
Where are you based?
I am currently based in Nairobi, Kenya. I have however spent most of my life in the Countryside in a village called Kibos in Kisumu County.
How, when and where did you start making music? Are you primarily a musician or a producer, or do something else?
I started making music officially in 2022. I released my first single titled 'Ride' ft. Antony M on January 27 and later shared another one titled 'Kahaso' on April 1. My latest single titled 'Backaz' X Blakangel came out on July 13. I am primarily a DJ but decided to venture into making music back in November 2021 when I caught Covid. While under isolation, I kept playing a couple of beats on Youtube and I found myself loving most of it. The writing kicked in and before I knew it, I had written like 5 songs. I didn't even plan to have my voice on any of the tracks as I wanted to go the Fully Focus or DJ Khaled way. It however dawned on me that I can do something with my voice when I went to the studio to have my friend Antony M voice my single 'Ride'. He encouraged me to do the hook and a verse and from then, I decided to voice any record I put out. I am currently learning production as I want to be an all-round creator.
I am a graduate with a Degree in Communication and Journalism and I currently work in the music industry as a Digital Operations Manager for Africa's leading entertainment provider, Ziiki. I have previously worked as a content executive at Boomplay.
Who would you consider some of your biggest influences when it comes to your "sound"?
I love Dancehall music so much. I have been influenced by the likes of Vybz Kartel, Shabba Ranks and Bounty Killer. These are artists I listened to a lot while growing up. Dancehall to me is life and just like they say, "Dancehall Cyaa Stall!". I currently enjoy listening to the likes of Skeng, Skillibeng and Shenseea. I literally live and breathe Dancehall.
Explain your creative process. Do you have a routine?
My creative process is quite simple. I get inspired by the daily happenings in my life. It is always about the vibe and the space I am in whenever I want to create something. My phone remains my biggest asset as it is where I write most of my songs and voice ideas as they come. Once I have a solid idea, I hit the studio, a beat is made, and I record immediately. Most songs I have recorded were birthed this way. It really works for me, and I enjoy every bit of it.
What is your "studio" setup?
Current setup is so simple. I have a computer, studio monitors, a MIDI Keyboard, an Audio Interface, a microphone, and headphones. I will upgrade to even better equipment once things get better on my end.
What is your process when working with other people? How is collaboration different in the studio vs working remotely?
All the collaborations I have done have been done in the studio with the said artists present. I find it so easy to work with an artist I can physically interact with. Sharing ideas is always smooth and we can change anything we don't find working for us on the spot. This however does not mean that I am not open to working remotely. I have for instance worked with an artist that I've never met. All I did was send files over to him, he did his thing, and we had a perfect record that I will put on my EP in 2023.
At what point(s) are you comfortable letting other people hear what you are working on?
I honestly find it easy to play my records to people before doing the final mix. I always go for people with a "good musical ear" to get their ideas on what needs to stay and what needs to go. I am always open to changes as long as they don't "dilute" my record.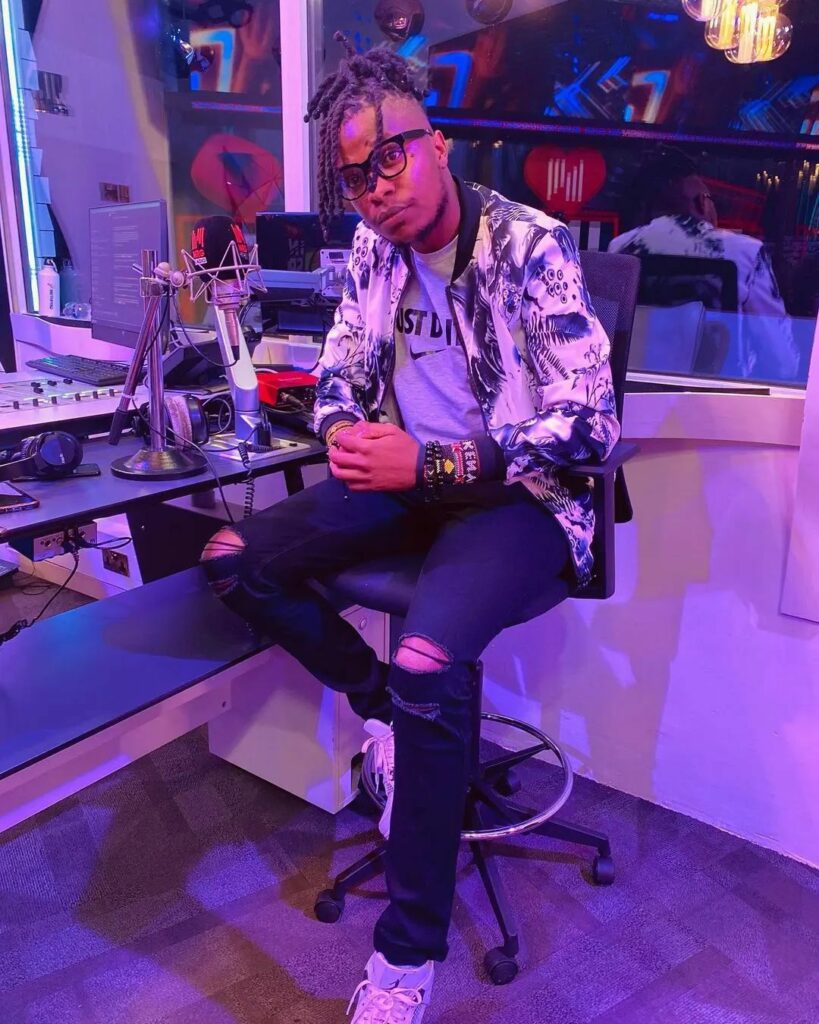 Do you share your work in progress (streams or downloads)? Any technical frustrations?
I love to share my work via Google Drive links and having mastered the trade so fast, I rarely encounter technical hitches.
How do you know when a track/album is finished?
When I hit the play button and feel that everything is perfect from the instrumental, vocals, arrangement to mixing and mastering. A project must be completely appealing to my ears for me to consider it complete. If I connect with a song, I will most definitely consider it complete and ready for the DSPs.
How do you listen to the final mixes/mastered work?
The first place I listen to a final mix is the studio. I however play it countless times from my phone and listen via my headphones. I enjoy music playing via my headphones as it gives me the feeling most of my fans will get should they do the same.
How important is pre-release security when sharing new work?
Pre-release security is super important to avoid audio leaks. Having put in so much work in creating a great record, nobody would want their songs to go out in a way they don't like. Send tracks to people you completely trust to avoid unnecessary leaks.
Who on your team gets to hear the final versions first and why, what formats do they each need?
I get to hear final versions of my tracks first. In case someone else needs to hear them (in this case friends and industry peers), I always send them WAV files by email. I have a producer, graphic designer, and a publicist in my team. The team is so small, but we hope to grow in the coming months.
Outside of your inner circle who are the people that will need to hear the new tracks next?
The fans of course. If the music does not get to them then I might as well close my studio and focus on something else.
Anything you are working on, anyone you are working with and want to share?
I am currently working on my EP that I hope to put out early next year. I will drop two EPs, with one being a collaborative project. Apart from making my own music, I am also working with a couple of talented young artists, and I hope I will finally put out their music next year via my label Tingdeh Music. My Media agency, Tingdeh Media is also up and ready for business with anyone into music, sports, and brands.