Digging into the creative process, Byta speaks with artists, musicians, producers, DJs and anyone involved with music creation. A conversation about how they create, collaborate and share music. From studio setups to routines, and the first person to hear about the next 'big' work.
Where are you based?
Montreal, Canada.
How, when and where did you start making music? Are you primarily a musician or a producer, or do something else?
I first started making music in high-school, playing in an all-girl punk band called SKUNT. At 18 I moved to Montreal and started a post-group called DISHPIT which was my baby until COVID hit. The Nora Kelly Band has only been around a year and spawned when I met a group of people who liked playing country covers on the train tracks near my house. I played some of my originals and the members of what is now our band wanted in.
Who would you consider some of your biggest influences when it comes to your "sound"?
Lyrically I really look up to Bruce Springsteen for the simplicity of his storytelling, and Loretta Lynn for her sass. Musically I'm inspired by everything from Appalachian folk music to Wilco to Big Thief.
Explain your creative process. Do you have a routine?
I've often said that writing a song feels like laying an egg to me. I can tell one is brewing for a few days because I have a concept in my mind and then all of a sudden the lyrics come pouring out, usually as I'm trying to fall asleep. The fun thing about country is that the chords are usually pretty simple compared to the more riff-ey stuff I was playing in my previous post-punk band, DISHPIT. Something simple on the guitar can go a long way in country music.
What is your "studio" setup?
My 'studio' is a combination of my bedroom and my back deck. I write everything on my Taylor Mini. I'm not a huge gear head but luckily I live with my drummer, Ethan, and he has enough cool gear for the both of us. A lot of instruments on our recent EP, Perfect Pig, were recorded in his bedroom which we call 'Croc Studio' because he's always wearing crocs around the house.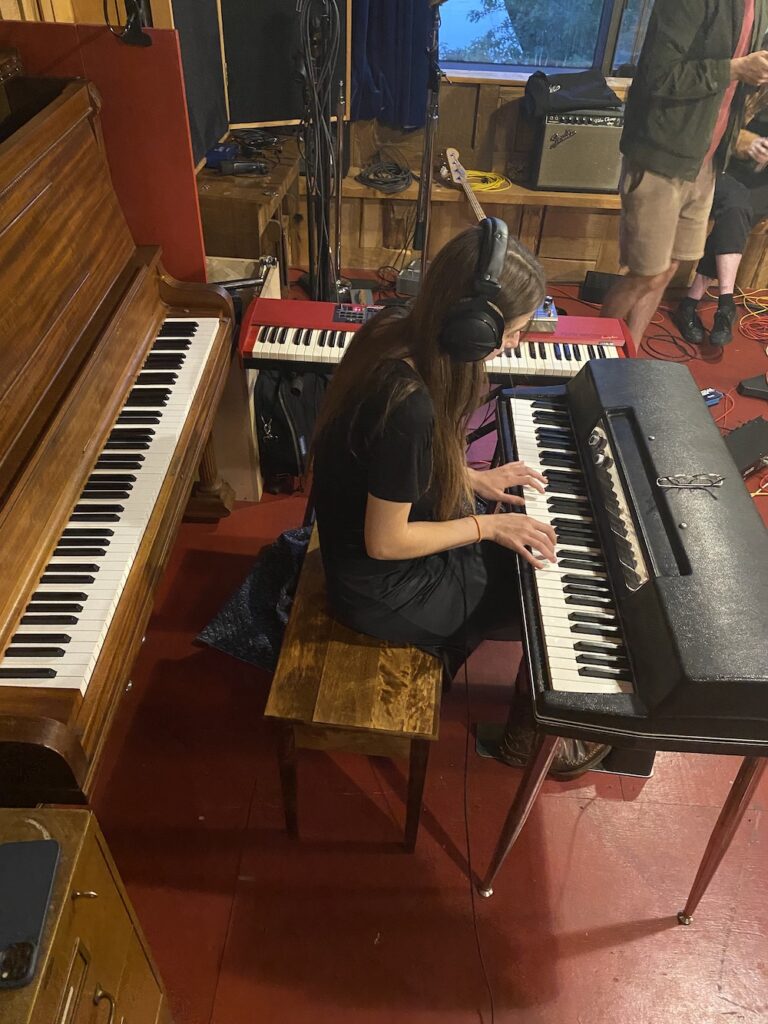 What is your process when working with other people? How is collaboration different in the studio vs working remotely?
The way my songs are written goes like this: I lay my 'egg' which is the lyrics, vocal melody and guitar part. Then I play the song to my roommates to gauge their reaction. I'm pretty good at reading their reactions in order to discern if the song needs a bit more work. After, when we have practice on Sunday we try it out as a band. Usually, with their input, the structure might change a little bit, and they will make decisions about when to come in, and how to end the song. Things like that.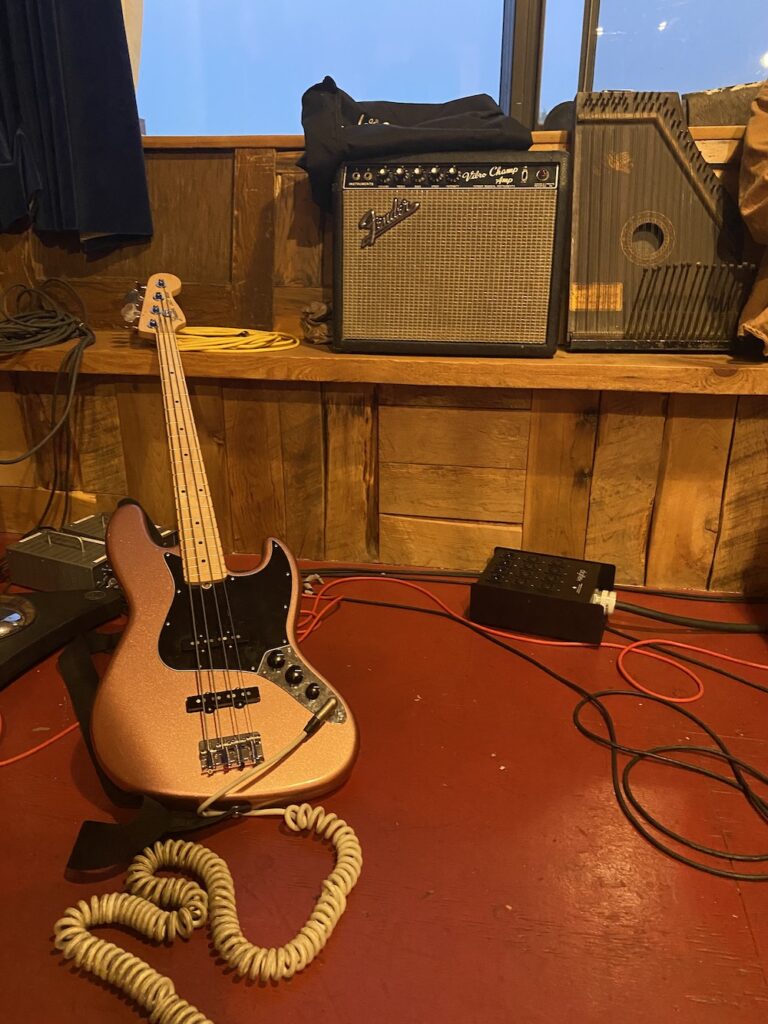 At what point(s) are you comfortable letting other people hear what you are working on?
I'm not a very private person or a perfectionist with my music. As soon as I can sing and play a song on the guitar I'm already itching to show somebody.
Do you share your work in progress (streams or downloads)? Any technical frustrations?
I generally show the people closest to me my songs but I do not share them online until they have been mixed and mastered.
How do you know when a track/album is finished?
For me, it can be very hard to know when anything art related is finished. I could probably keep working on an album for ten years but I know I'd be sick of the songs, so it's good to release things and free myself up for new writing.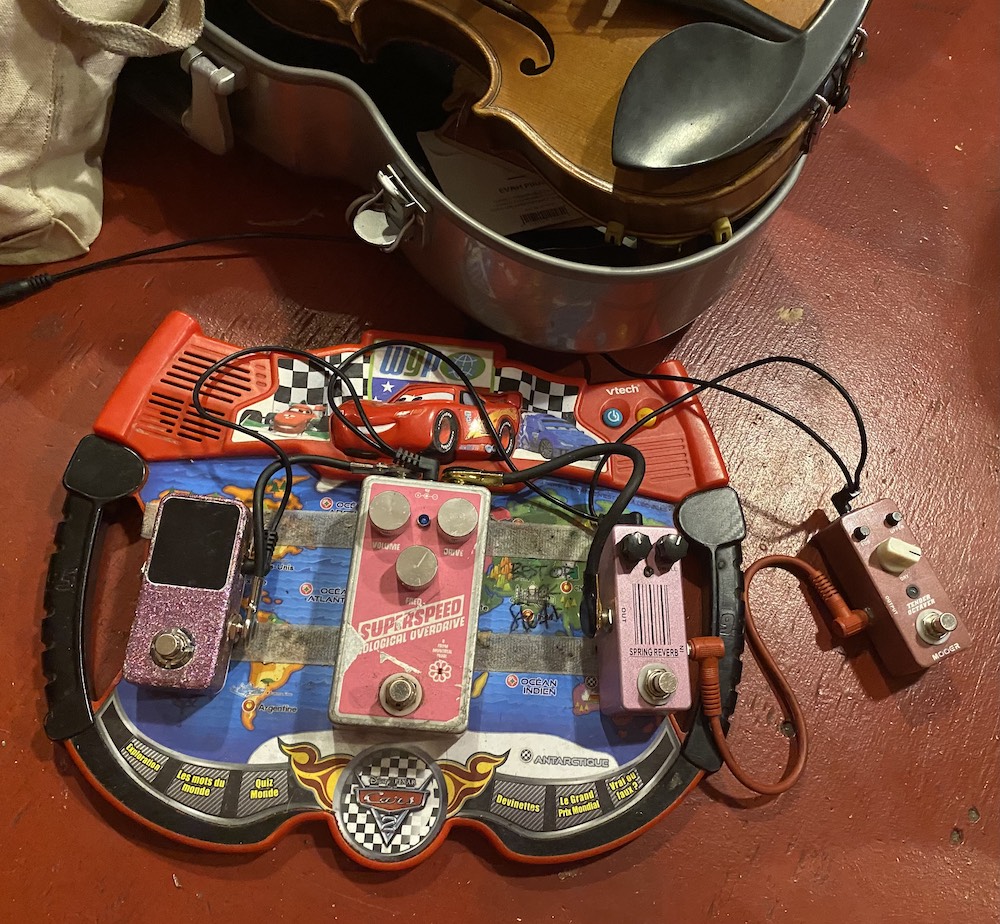 How do you listen to the final mixes/mastered work?
I like to have the band over to my place for dinner and beers and have a listening session when we get new mixes or masters. We each take notes and discuss after. We also love listening to our own music in the car because car sound systems are kinda the best.
How important is pre-release security when sharing new work?
I'm happy to share pre-releases with close friends and dedicated fans, only when I can tell that they would really appreciate hearing the songs. I guess that's a bit trusting of me because someone could leak it. But we are not currently on a label so the only person I'd be screwing is myself!
Who on your team gets to hear the final versions first and why, what formats do they each need?
Right now, the team is the band. Everyone brings something different to the listening process. Rachel is a classically trained pianist, Ethan (drummer) went to jazz school, Vader (bass) records everything himself for his solo project and Dylan (pedal steel) is a real-life Calgary cowboy, so I have a diverse group of ears at my disposal.
Outside of your inner circle who are the people that will need to hear the new tracks next?
My parents, so they can tell me they are proud of me.
Anything you are working on, anyone you are working with and want to share?
We've got a full-length album coming out next summer that is going to be an absolute toe tapping' banger! We've got prospects to release it with a label but I can't say anything more than that for now. As mentioned we have a new EP out now: Perfect Pig.