Digging into the creative process, Byta speaks with artists, musicians, producers, DJs and anyone involved with music creation. A conversation about how they create, collaborate and share music. From studio setups to routines, and the first person to hear about the next 'big' work.
Where are you based?
Los Angeles, CA. More specifically, Glassell Park.
How, when and where did you start making music? Are you primarily a musician or a producer, or do something else?
Dora: Music has always been part of my life, especially singing. I come from a family of actors who are all very musical and exposed me to a lot of different genres. I started playing bass right after high school, learning by practicing Mazzy Star, Cranberries and Nirvana songs by ear and started playing locally in bands not long after.
Aric: My first band The Mutes toured all over America when I was still in high school.
Dora: We met in Hollywood at the club Cinespace when we were introduced by the dj Steve Aoki.. A few years later Aric left The Willowz and I quit the band I was in. I started writing a bunch of songs and we decided to form Sneakpeek.
Who would you consider some of your biggest influences when it comes to your "sound"?
We wanted to capture a sound similar to obscure pop music from the 70s, 80s and 90s specifically from Europe/overseas. During the 2020 lockdown we were listening to a ton of high energy synth driven artists like Bad Boys Blue, Baby's Gang, Valerie Dore and more. I think those influences can definitely be heard on the new album but with our own spin on it.
Explain your creative process. Do you have a routine?
Aric: There's no real schedule since we have our own studio so we did everything ourselves there.
Dora: I usually come up with the melody idea first and then write the lyrics/singing afterwards, trying to match the mood of the music. Aric will help me layout my ideas with the production while adding his own compositions on top with guitar and synth.
What is your "studio" setup?
In our Glassell Park studio we use a few Rupert Neve preamps and 2 universal audio preamp's… The DAW we used was reaper… We have a bunch of different drum machines from the 80s and 90s as well as some drum loops/samples of our own. For keyboards we used synthesizers from the 80s and 90s like the Yamaha QY70, Roland Juno and Yamaha DX7 and even some newer Waldorf synthesizers… The amps used were a OG Rockman X100 headphone amp as well as Magnatone and Friedman amps … As far as guitars we used an assortment of Stratocaster's and a couple Les Paul's…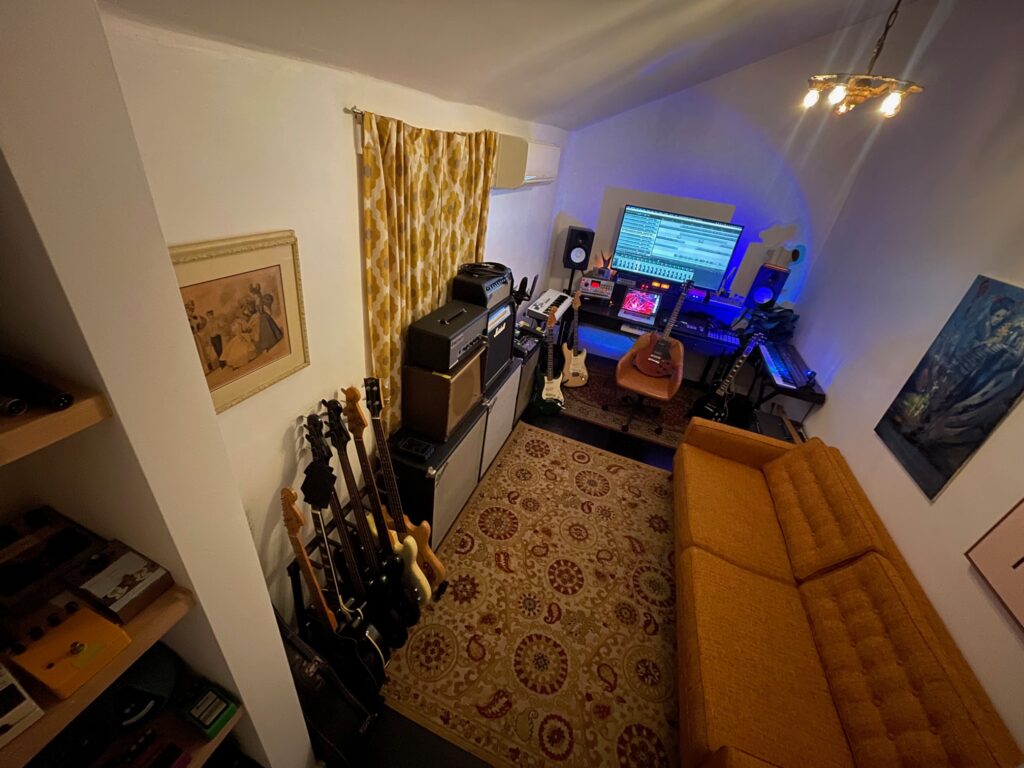 What is your process when working with other people? How is collaboration different in the studio vs working remotely?
Dora: I have a few close friends who I share my demos with right away. But I'll usually wait until it's released.
Aric: Usually the first day I'll send some videos in the studio to my friend group chat to show them what we're working on.
At what point(s) are you comfortable letting other people hear what you are working on?
Dora: I have a few close friends I share my demos with to hear their responses.
Do you share your work in progress (streams or downloads)? Any technical frustrations?
Thankfully no frustrations. We made a private SoundCloud link pretty early on. However, before the final release we did a lot of fine tuning, especially during the mixing and mastering process. We also added a bunch of finishing touches on synth and guitar. So the sound of the songs definitely shifted slightly over time.
How do you know when a track/album is finished?
Honestly, we could keep working on it forever! We usually capture the sound/feeling of the track very early on but all the decision making that comes along with releasing an entire album can take a very long time. For this release we chose a specific date so there was a deadline.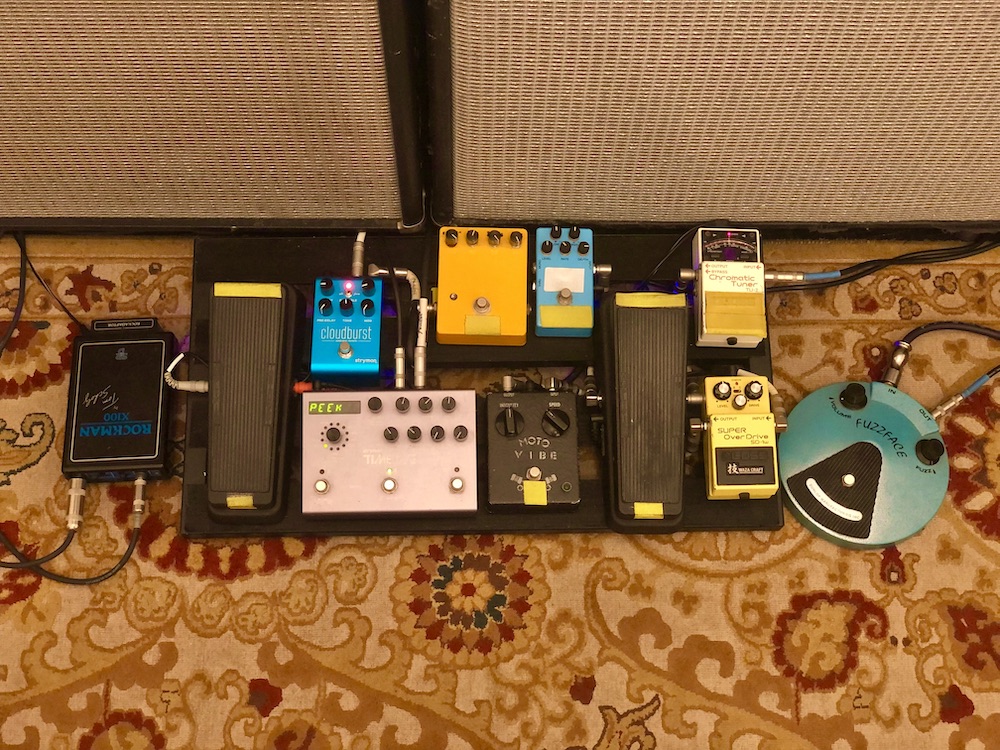 How do you listen to the final mixes/mastered work?
We always listen back with our studio monitors. Then we'll usually both listen in our cars and compare notes. Also with headphones.
Who on your team gets to hear the final versions first and why, what formats do they each need?
We mixed and mastered everything ourselves in our personal studio so technically the person on our "team" who hears everything first is our dog Honey who is with us for every session. Usually the formats we're asked for promo and radio are WAV files but also sometimes MP3s.
Outside of your inner circle who are the people that will need to hear the new tracks next?
Ultimately the goal would be just getting our music out into the world and hopefully reaching new people who resonate with it. We mostly make this music for our own enjoyment but it makes us happy to hear others are enjoying it too.
Anything you are working on, anyone you are working with and want to share?
We are always working on new songs and ideas. You can follow along with us on social media for all upcoming announcements!