Digging into the creative process, Byta speaks with artists, musicians, producers, DJs and anyone involved with music creation. A conversation about how they create, collaborate and share music. From studio setups to routines, and the first person to hear about the next 'big' work.
Where are you based?
Hey, I'm Yung Algorithm. Based between Bushwick, Brooklyn and Bangalore, India (3-6 months at a time, I go back and forth).
How, when and where did you start making music? Are you primarily a musician or a producer, or do something else?
I am a producer primarily! I started playing the guitar when I was 8 and I started producing about five years ago when I was 25. I seriously started producing during COVID because I was stuck in a house in San Francisco all the time with nothing to do, so I spent 10 hours or more every day learning DAWs – first GarageBand, then Logic, and then Ableton.
I've written 4 full-length albums – 3 were as an artist as I was learning to write and produce, so they have lyrics, themes, and subject matter to my personal life or stories. But that's also how I honed my craft, writing those albums, so I haven't released them because they sound very amateur as I was learning. I will likely reproduce some of them for a future project because there are a lot of good songs there.
And then my fourth album was for Ragnarok, the metaverse game, which is 27 tracks of synthy video game music, no lyrics. Right now, I am working on my first artist release as Yung Algorithm, as well as projects in a producer capacity with other friends and web3 artists.
Who would you consider some of your biggest influences when it comes to your "sound"?
My influences are more on the artist side and less on the producer side – blink 182, The Beatles, The Shins, MGMT, Kaki King and Kings of Convenience are my biggest inspo. I also first started with chopping up samples from obscure music I could find on YouTube, or also chopping up phish songs or jam band music to the point the sample is unrecognizable and building textures and beats around that. I am heavily influenced by the mashup culture of the late 2000s/early 2010s (Girl Talk, Hype Machine, etc).
Explain your creative process. Do you have a routine?
I have a couple of different processes I use because different processes will yield different outcomes so it's good to know a couple and not always stick to one. When I first started, I used to either find samples, chop and find weird patterns, and then build drums and synth around that, or I would write chords and melody on my acoustic and then build it in Ableton. Now, I usually map a song out in some out-of-Ableton software first (I use Hookpad) to get the framework of the song (tempo, key, chord prog), and then export that midi into Ableton and start to build the song out with that scaffolding in place. I would do it like this every day from 6-10 AM for about 4 weeks and that's how I finished the whole Ragnarok soundtrack in less than a month.
If I'm not on deadline, I usually find inspiration from VST libraries or textured chopped-up samples that I find and then you'll get a really wild feeling of energy when you hear something that clicks, it usually sounds like you've heard it before, and then in a moment I can kind of hear the whole song in a split second after hearing that one phrase that ties it together.
I also hum and dictate songs into my voice notes often as sometimes the songs start playing in my head when I am out.
The most important thing to have is patience because if you are just being impatient and reactive you won't have a good session. Go with no expectations and try to have clarity of thought and focus consistently, and be patient with yourself and you are bound to succeed in the long run.
What is your "studio" setup?
I always work in a home studio with an Ableton push 2, Ableton, my VST library. Optional also is electric guitar, mic and midi mappable footpad (Keith McMillan SoftStep2) if I want to produce with more of a liveloop / performance flow. I am using my friend's MicroMain 45 monitors right now which are blowing my mind, but I generally produce in over-the-ear AT50x's or my Campfire Audio In-ear buds, which i really love when I'm on the go. I am a major fan of Kontakt libraries and have a couple of dozen and am always updating. I also like Baby Audio plugins and Izotope for mastering. Also, a good chair and desk setup is necessary, I have articulable gas spring monitor mounts so I can have Ableton on the big screen and plugins on the small screen. I use a Varier Balans desk chair when I produce so I can rock back and forth because I get antsy sitting for long. And I do lots of stretching every 20 min and use a spikey mat to stand on to release pressure and keep the energy flowing thru my body (backbends are the best for this).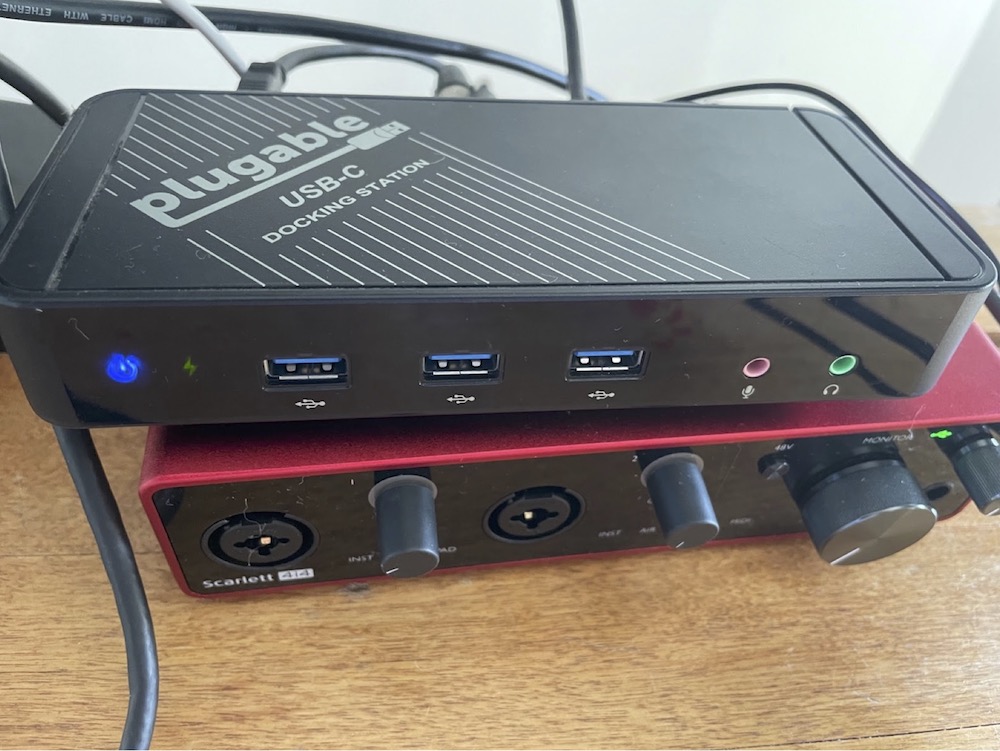 I took apart my Ableton push 2 to clean dust out of it because some of the pads lost some sensitivity and entirely reconstructed it. The bad news is it didn't fix the problem good news is it still works and I got to see how it works from the inside, I love taking computers and equipment apart.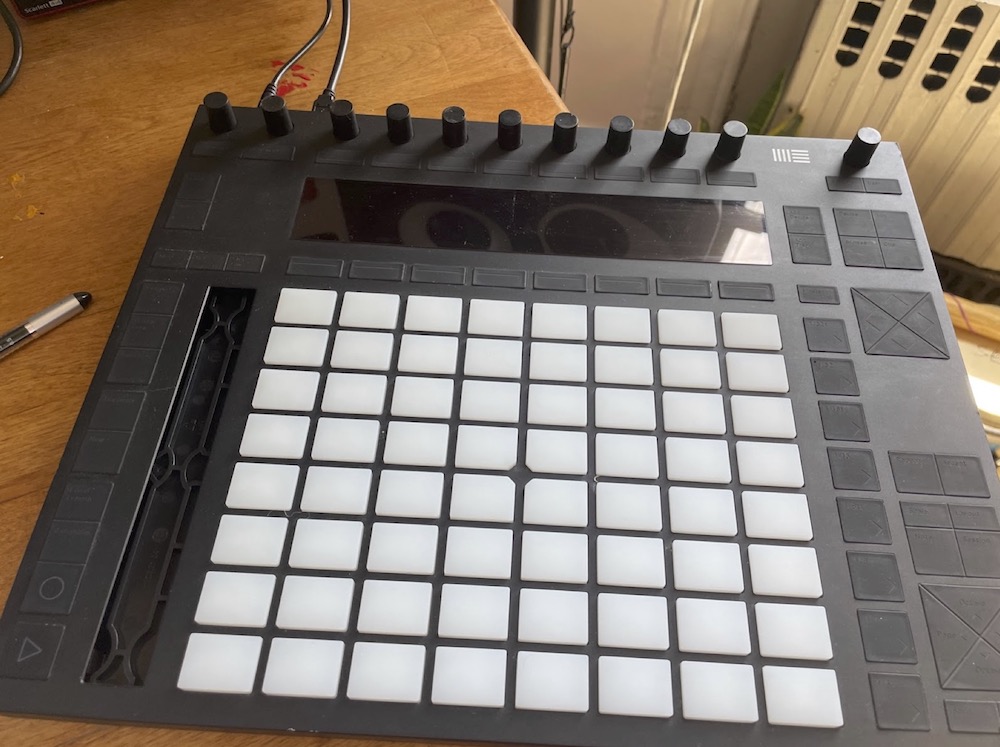 Also, an SSD external is a must because you don't wanna put your sound VST libs on your MacBook storage – unless you have a desktop, spend the $$$ for a nice SSD and store the libs on there.
What is your process when working with other people? How is collaboration different in the studio vs working remotely?
For my last project Ragnarok, I would get sent different levels, characters, game themes, and artwork, and build songs off of that. So basically I was collaborating with non-musical ppl – game devs and visual artists.
At what point(s) are you comfortable letting other people hear what you are working on?
Incredibly early, I come from a startup background where we have the concept of MVP (minimum viable product), so you basically get the idea down and start sharing it with your friends, and they will either come back with something or not and then you just keep iterating it yourself.
Do you share your work in progress (streams or downloads)? Any technical frustrations?
I do it with friends but not publicly, but I would be open to doing it so people can see how unpolished things are when they are in progress. I often use this analogy for how a song starts and gets finished. You have to be comfortable with certain parts/tracks "not being there" while you are producing so you can get to the steps in the bottom diagram, but it is weird because you kinda gotta use your imagination in the meantime. So I can't 'carve out' my bass sound fully in earlier steps, but I know in my head what I want it to sound like in the finished for the most part – it just needs to be there enough so that I can build out the other parts, and then when all the parts are there you go back to the first track and iterate on that and go down the line again. You can't get impatient super early and be like 'wtf, my bass sounds like shit'. Yeah, it is okay, you have the general idea! That's why producing is great – you're actually building a product.
How do you know when a track/album is finished?
It really depends because things could get infinitely refined, but I basically like to use the 80/20 rule and get to the 80% part and then bounce that. If it's some majorly major release obviously it's worth the time to invest the insane amount of time for that last 20%, but most times you just wanna bounce it there and move on, so you can continue to write new stuff and hone your craft more.
How do you listen to the final mixes/mastered work?
I do all my own mixing and mastering. I used to send it out externally but I didn't notice major differences in the output and thought that it was worthwhile to learn those skills myself (at least to an okay extent) and go with that. You just gotta trust your ear while also accepting that your ear isn't as refined as most mixing/mastering engineers, but still, it's your ear and your music so accept it as it is.
How important is pre-release security when sharing new work?
Nope, I am really open with my music since I don't come from a label/trad music background.
Who on your team gets to hear the final versions first and why, what formats do they each need?
The game developers and community get to hear the music in the game and also on streaming or DJ sets which I would host on the discord for Ragnarok. Even sometimes I would produce on a livestream in the Ragnarok discord so people could suggest ideas mid-song.
Outside of your inner circle who are the people that will need to hear the new tracks next?
I always burn a CD for my mom so she can listen to it in the car. And then I will send it out to my web3 / music NFT friends too.
Anything you are working on, anyone you are working with and want to share?
I will announce a music NFT drop soon for around my birthday (late October) that blends music, AI image/text generation, and video game/metaverse. It will be something that has never been done before in terms of how music is released. I am also doing some high experimentation with software developers to turn their code into music in a way that works like technical documentation works (e.g. written documentation of software). Stay tuned in for those as they are gonna be stuff that's never been done before.