Every month Byta's founder, Marc Brown, sits down for an in-depth one-to-one Zoom conversation with someone who provides deep music industry insights and tips. 
#HowWeListen Live: In Conversation is designed to deliver the knowledge to enable tomorrow's artists and industry leaders to better manoeuvre their way through the music ecosystem. 
"If you have power, it's important to empower the people around you and give them the opportunity to showcase." 
This episode's guest was Adam Ryan, the Head of Music at The Great Escape Festival. What goes into curating, booking and presenting Europe's largest festival and conference dedicated to the discovery of new music? Adam has spent the better part of his adult life tirelessly discovering, promoting and presenting new music locally, nationally and internationally. Adam talks about his strategies when curating his event which has a great deal to do with partnerships and many conversations. COVID has decimated the live music community around the globe but Adam believes that seeing a band live is irreplaceable. 
Sign up to Byta for free
In part II (below), Adam Ryan gets into the nitty-gritty of how he goes about working towards the next event once last year has been put to bed. How the programming is rolled out and working with international partners, and what exactly does "export ready" mean? He also explains how exactly one person books over 500 bands?
Did you miss "Live in Conversation: Adam Ryan Part I"? Head here.
The following transcript has been edited for length and clarity.
Marc: OK, let's fast forward to June. The last year is over, and you're thinking, "Well, we've had a break". When do you start thinking about the next year? Many people who don't live in the UK or are newer artists or newer to working around music will not know how this works. I love to talk about timelines because I think people are very surprised at how long and detailed things are.
So June comes around, and you've rested. When do you start thinking about the next year?
Adam: Well, we take another month off as well.
Marc: Really? Wow, two months!
Adam: Obviously, I'm working while I'm going to other people's festivals and watching bands. It is technically a part of my job. There are a lot of debriefs and a lot of meetings. With ninety stages, there are a lot of partners, so we use the two months after The Great Escape to recap. We discuss how the events have gone and then look to plan for next year. The bookings don't start until August. I'll keep a spreadsheet all year round of every country we've worked with and who I want to work with. Then I just make a note for when people mention stuff. I could be out having dinner, and someone will say, "Oh, have you heard of that band from Argentina?". Then I'll open up my phone and put it in.
We make our first announcement in September. This first announcement is an event in London called "The First Fifty". There we showcase and announce the first fifty artists. We do that at the end of the year. It is a way for us to create a checklist, a buzz, and a selection from the next festival. Ensuring that it touches on every genre that we think is going to be big next year and what artists we are tipping for the following year. That gets announced in September, but because it's all-new music for the following year, I try to book it as late as possible.
Marc: Normally, at a larger festival, like Reading or Leeds or something in the US, you book the headliners first, then work down the bills. Is that correct?
Adam: For those festivals, you do, but that's why we book within our windows. We'll go out with an announcement in November when the bigger festivals aren't doing any publicity. We go out with a hot tips list which enables us to create a sponsorship opportunity to bring in some more money. It enables us to pin our hopes and dreams better and helps us to provide the artists with a springboard into the following year.
January is when all the bigger events go out. We also make an announcement in January, but we tend to go out looking in January and February, and by March, we'll start hitting again with bigger acts when we have some clear air. But because it's five hundred artists, we have to make an announcement in January and one in February. And it's not to say that they are less of an announcement, but I like to see the November one is big or buzzy, and the one in March is really hot. You have to be a bit more strategic with your announcements.
Marc: That's interesting! Again, this idea of timelines, the ones you're looking for around August, have you heard about them from the previous year and missed them for the festival that happened in May?
Adam: I wouldn't say missed. I think it's the timing of everything. The thing that The Great Escape is good at is getting that timing right. People may want to play the event this year, but they would get more impact if they played next year. Some artists I'm talking to now haven't even played a live show. They are, however, are gearing up to release stuff later this year or plotting their live shows.
If you listened to the music and you know it's got a good team behind it, and you think it's a genre or an act that might take off, you would look to put that in the November announcement. If you know that the opportunity would be better to tie together with their single in January, then we look at January. We plan and think about everything. Then mull it all over. I don't have any kids or a family or hair, so I'm always thinking about this! …this is it!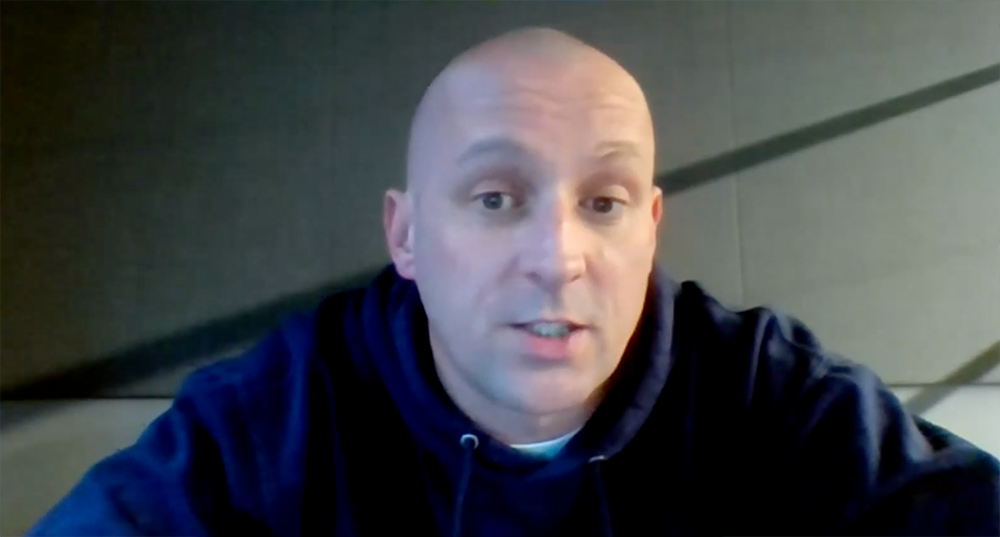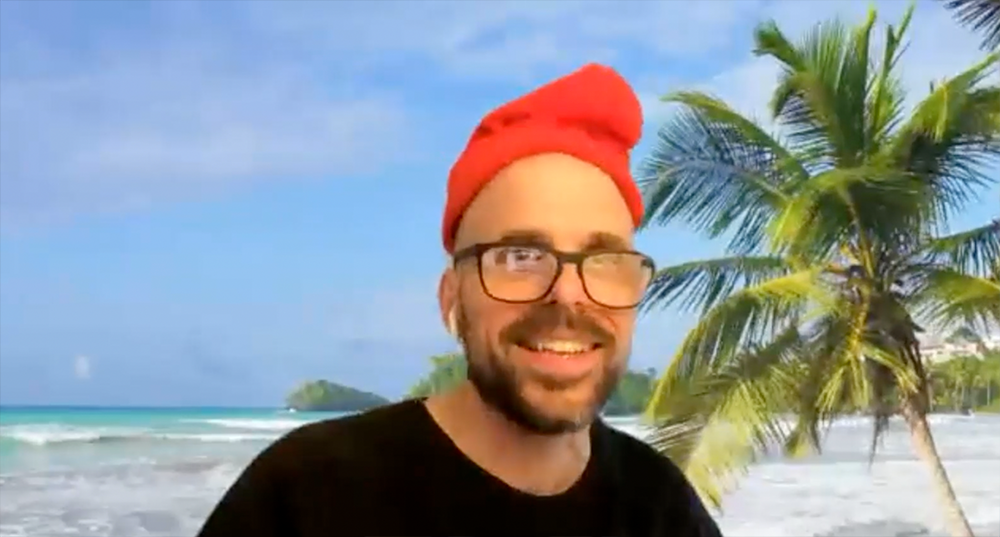 Marc: You're scaring me with this idea that you're talking to bands that haven't played a gig yet, and we're talking about November. That's pretty intense! One of the things I also think is super interesting is that you're the Head of Music. When I think of that, I think, "Oh my god, this guy is choosing five hundred artists. This is insane." When we talked last week, though, you've got this super-smart system for sorting through all these things but doing all these stages and working with export offices. Can you tell me a bit about that?
Adam: You just create a net, really. We're in a fortunate position where there is nothing like this in the UK. We came along and went, "Do you want to come on board?" and people were like, "Yeah, there's nothing like that!". The reason the festival is so successful is that everybody pours into it. It's filtration and curation, but how do you filter stuff? You put other people in place to sort of filter the line-up or suggestions, and then it's down to me to curate it with those people.
All the offers come via me, and all of the decisions are mine for sure. But I'm not going to be an expert on some crazy Gen Z new genre that's just come out, but I would make sure that we align ourselves with somebody that is an expert in that, and then you allow them to build their profile while using our platform. If you have power, it's important to empower the people around you and give them the opportunity to showcase.
I think The Great Escape isn't just about showcasing new music. It's about showcasing new media platforms. If someone just started a blog and they're good at tipping you on stuff, why not get them to curate a line-up with your guidance? There are a lot of people feeding into it, but it's not just media partners.
It's export offices as well. We'll talk to the French export office, or talk to the export office in Chile, or Sounds Australia, or the people in Canada, and we'll always revert to the applications. Still, there will be a side conversation where we might ask, "This person hasn't applied, are you aware of them?" Or I'll ask, "This person has come to me directly. Do they have a manager?" There are constant conversations.
I'm not just sitting here waiting for you to email me. There are always conversations about who just sold out a gig in Estonia or who just supported Mac Demarco when he played in Italy. All of that is going alongside the process.
Marc: What do these export offices do for people who don't know? Can you just summarise your experiences with them?
Adam: They all engage differently. There's no one set thing. Most of the time, it comes down to the politics in the country. If you have a liberal or left-leaning government, you find a lot of money available to the arts. If they are from a more central or right-winged country, you will find there is less value in the arts.
Some countries use it as a way to gain soft power, like Korea. They'll use it to identify their country. For example, it's not South Korea, it's Korea, and this is the music from Korea. Generally, the whole point is to export new music, that's what I engage with them over, but I'm sure they do bigger things as well. I'm only interested in the new music, getting it out of the country it's in, and exporting it to the UK or Europe. I guess crudely, you have to look at yourself as a business selling a commodity, and your export office should help you do that as they would with any other small business.
There's typically funding available or travel grants. They're a good resource; they can tell you what venues to play in a particular city, or they can tell you where some cheap hotels are if you have organised a trip to the UK. Check out where your export office is and who they are. We are normally in touch with most of them; they're really lovely, helpful people.
Marc: So now that you've explained your experience from your side, I wanted to explain what I know about them. In Canada, there is one in every province, and I've met tons of them. These people are generally really good… they go to all these events every year and know people like you, Adam. It's pretty fascinating how important these people are. What I didn't know before you and I spoke was just how much you liaise with them. Now there is something that comes up all the time: the idea of being export-ready.
Can you tell me what you think "export ready" means?
Adam: Well, if someone is paying for you to go to another country, you better be good (laughs). Typically export offices are usually government-owned, and some are private companies. I don't know whether the US has an export office, and I'm sure it doesn't. There might be private organisations that might help you fund your trip if you are in the states.
Marc: You're not crap if you're export ready. Is that what you mean?
Adam: If you're going to a showcase event, an event attended by music industry people who need to see you, you get booked onto another event. It's kind of like a trade show for the music industry. If you're an artist or a performing artist, you want to just focus on your live show, don't you? You don't want to have to stay up until four in the morning drinking whiskey with some idiot who books a festival in Holland. You want to ensure you're bushy-tailed and ready for the next day when you've got to perform.
I always say, to be export ready, you need to have the start of a team, it could be a manager, it could be your mum! It could be anybody, just somebody who comes with you, so when you're performing, you only have to focus on that, and somebody else is doing your networking. Somebody else is doing your drum beating, so you do not have to do all of that side of things.
I would say export-ready could also mean you have mastered your town or your local area. You're playing regularly at your local gig or venue, and you're pulling an audience. If a more prominent artist comes to town, you're considered for the main support or a support slot, so you're also working with the promoters in your local area.
Mainly we say those things, not because it makes you any good, but because you could still be rubbish after all of that. It's more about not being overwhelmed by the festival opportunity. Getting booked onto a showcase event that's the start, but that's not the end. That's when the hustle begins. You need to have the beginnings of a team around you or a clear understanding of what you are trying to sell.
Marc: Export ready is very much a stale term, but I think it does reflect something. And what you're saying is, Artists need to be ready to capitalise on the opportunities they get. You want to make sure that whoever is coming to the festival is good creatively but will also get as much out of it as possible.
There are artists you are talking to now that you think maybe only be ready next year. Do you think that next year is when they will get the best out of the event? 
Adam: Ya, definitely. It's not about who's the best because how do you even quantify that? It is about who can make the most out of the opportunity within that venue or that festival. We are a multi-venue festival. We're not a greenfield site, so you could be pitching a rock band to me, but I'm only going to have a seated church available. It's not always about – is this the best thing? It's about looking at the opportunity. Looking at who the partner is and then looking at who the right artists are to take that opportunity.
Want to read on? Head to Part III here!