Every month Byta's founder, Marc Brown, sits down for an in-depth one-to-one Zoom conversation with someone who provides deep music industry insights and tips. 
#HowWeListen Live: In Conversation is designed to deliver the knowledge to enable tomorrow's artists and industry leaders to better manoeuvre their way through the music ecosystem. 
This episode's guest was Chioma Onuchukwu, Head of TuneCore, West & East Africa. Chioma Onuchukwu is perfectly positioned to provide insights into the African music ecosystem. Before joining TuneCore, Chioma worked as the Marketing Manager at uduX Music, a Nigerian music streaming platform, where she worked with artists like Davido, Yemi Alade, Patoranking, Kizz Daniel and more. Starting in August of 2021 she also sits on the Women in Music Nigeria board as the chapter's Co-Chair. Based in Nigeria, Chioma oversees West Africa, including Nigeria, Ghana, Liberia, Sierra Leone and The Gambia. She also looks after East Africa: Tanzania, Ethiopia, Kenya, Uganda, Rwanda, and more. Chioma is dedicated to understanding and supporting the needs of local artists, which involves education and securing partnerships beneficial to their success and the growth of TuneCore in her markets.
Sign up to Byta for free
Part I of II
Both Marc and the audience are introduced by Chioma Onuchukwu to the African continent, its countries and their unique music ecosystems. Why is music from Africa exporting to other continents and territories very effectively… has that been happening for a while? We find out with Chioma. Plus talk on Amapiano, Highlife and Afrobeats.
The following transcript has been edited for length and clarity.
Marc Brown: Hello, Chioma welcome to #HowWeListen Live: In Conversation! Where are you dialling in from?
Chioma Onuchukwu: Lagos, Nigeria.
Marc: Nice! And where do you work?
Chioma: I work at TuneCore. I head up West and East Africa.
Marc: Yesterday, when we spoke, you said that you fell into music by accident. So many people are dying to get into the business. How did it happen for you?
Chioma: Yeah. Well, I always liked music, but I always thought of myself as more of a marketing individual. When I came back from earning my Master's degree in the UK, in 2016, I had never worked in music at that point. It was my brother who introduced me to a friend of his who was in the industry. I ended up spending 3 years working at a company called uduX, but I still wasn't one hundred per cent sure if music was for me. I stepped away from the industry and went into a marketing agency. Then COVID hit and I was not enjoying where I was. Then I saw an opportunity with TuneCore. It was an awesome interview process and I got the job, and I've been here ever since.
Marc: How long has TuneCore been operating in Africa?
Chioma: TuneCore as a company has been around for a long time, I think since 2005. They're a smart business, so when they started getting clients from all over the world they noticed that they had a lot of artists in Africa so they decided to bring in a local hire who understands the market to expand the business there. When you understand the market, you're able to better cater to your clients in that region because every region is different. So they started expanding to different locations in Europe, Asia and Africa. Their Africa operations started in 2021.
Marc: For those people who are geography challenged, let's break it down. So there's someone who runs the part of the business in South Africa right?
Chioma: Yeah, so we have someone who runs South Africa the country, and also there is the region Southern Africa like Botswana, Malawi, Mozambique, Namibia and places like that. Then you have West Africa which is Nigeria, where I'm from, and there are also countries like Ghana, Guinea, Ivory Coast, Liberia, Mali, Senegal, Niger and places like that. Central Africa is where you have the Congo and a lot of other French-speaking territories. East Africa is Tanzania, Kenya, Uganda, Rwanda, Burundi and those places. So I look after West Africa and some countries in East Africa.
Marc: So which East African countries do you do?
Chioma: I handle Tanzania, Ethiopia and most recently Kenya.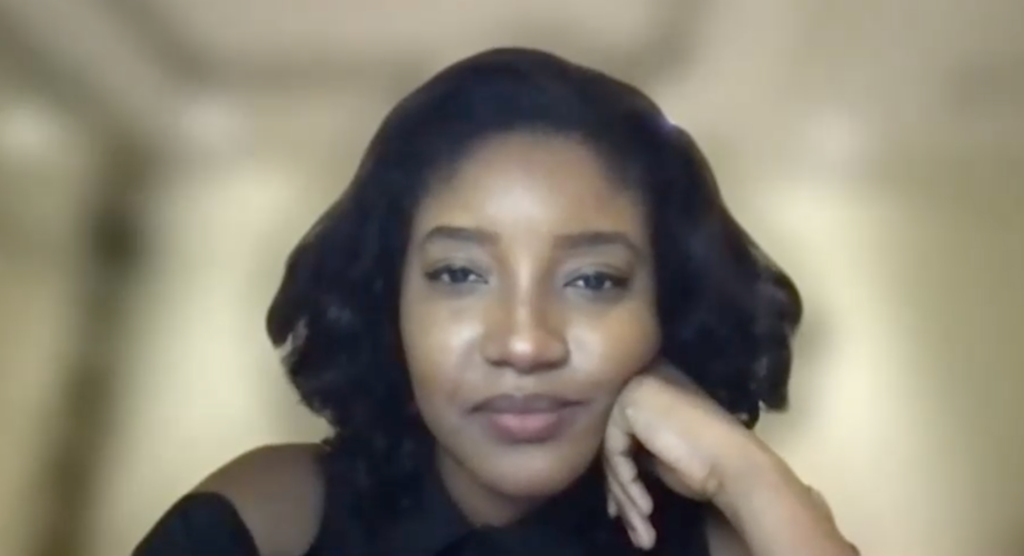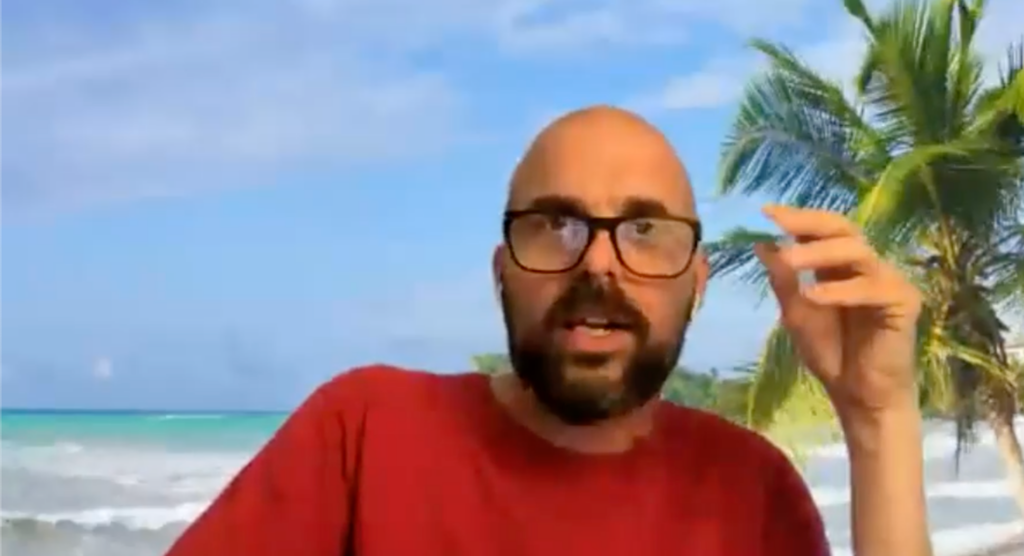 Marc: Got it. What I want to get is a vibe of Africa as a music market – it seems to be getting a lot of attention. What do you think it is, over the last 10 years, that has started to place a lot of attention on the African market?
Chioma: My opinion is that African music is starting to get to the rest of the world through things like social media and streaming platforms – it's helped to bridge that gap. That aside, there's great music coming out from Africa! I'm sure you've heard a ton, it's something different from the regular artists you hear in other markets.
Marc: Exactly, there's always been amazing African music but do you think that because of social media it's easier to reach people farther afield?
Chioma: Yeah, I think it's easier for people to discover music because now lots of things can go viral globally.
Marc: So if you take Nigeria as an example, is the music business very big there? You were saying yesterday when we talked that a lot of your job is helping to educate new artists on what to do. Is there a lot of infrastructure in place for artists who are living in Nigeria?
Chioma: Yes, there is more infrastructure in places like Nigeria, South Africa and Ghana. Streaming platforms are picking up way faster in these countries. We are expecting to see huge numbers of people using these platforms and also a lot of revenue being generated from there.
There are a lot of successful artists here that other artists can look up to and bigger labels and companies like TuneCore are starting to come here and focus on these markets. There's a global lens now on the African market so it's a great place to invest if you're in the music industry. It's picking up and there's also a lot of support here.
Marc: For someone new to understanding the nuances in African music, would you say that a lot of people don't know what's coming out of Africa besides these bigger artists?
Chioma: This is just my own opinion in part from gauging social media but I tend to see a lot of people saying that they love Afrobeats or they love one specific artist but a lot of times they won't know where this artist is from whether it's from South Africa, Nigeria, or anywhere else. They just see the genre or artist that they love but I do not often hear "I love South African music" or "I love Nigerian music", it's more of a genre thing. It's pretty interesting. There is a shift where people are focusing more on the music from Africa, but we need more time to get into the specifics of each country and how they differ.
Marc: Exactly, I think when you find out about something new you usually find out about it in a more general sense so it's natural that people aren't as clued in. Do you think it has to do with the fact that people, in general, don't know as much about the artists that they listen to anymore?
Chioma: It's hard to say exactly what it is. It could be that they just love the sound but haven't had a chance to dig deeper yet, but once they do it could open up a whole new world of other artists. Some people do that research, but yes, it's tricky.
Marc: So what people call Afrobeats, where would you say that comes from? Is it a genre that comes from a certain country?
Chioma: For the sake of avoiding a fight since there are differing opinions about where exactly it comes from, I'd say that it's a West African sound.
Marc: Very diplomatic! And what's the difference between Afrobeats and Highlife?
Chioma: They're very different. It is the sound and instruments used, I'd say.
Marc: Toby is joining us (from the chat). Hi Toby, thanks for your help. Do you know the difference?
Toby: Yeah! Highlife has its foundation in the five-beat sound, but it's different from something that someone like Burna Boy is doing, which is more like Afrofusion. There can be a bit of confusion there. Everything is kind of classified as Afrobeats with an "s" to avoid this confusion. Anybody willing to learn would understand that it's so very different because 1,000+ sounds are coming from Africa.
Chioma: Yeah, I agree.
Marc: That's cool! Thanks for raising your hand, Toby. Oh, we have another listener with a hand up – Max. Where are you from?
Max: I was born in Cameroon. What Toby said is right on the money. Highlife is more simple, with a lot of instrumentals and high-pitched guitars. With Afrobeats, there are a lot more drums and rhythms.
Marc: Thanks for chiming in! So what about this Amapiano – is that South African house?
Chioma: Yeah, you could say that. It originated in South Africa and there is a crossover in West Africa as well.
Want to read on? Head to Part II here!