Every month Byta's founder, Marc Brown, sits down for an in-depth one-to-one Zoom conversation with someone who provides deep music industry insights and tips. 
#HowWeListen Live: In Conversation is designed to deliver the knowledge to enable tomorrow's artists and industry leaders to better manoeuvre their way through the music ecosystem. 
This episode's guest was Chioma Onuchukwu, Head of TuneCore, West & East Africa. Chioma Onuchukwu is perfectly positioned to provide insights into the African music ecosystem. Before joining TuneCore, Chioma worked as the Marketing Manager at uduX Music, a Nigerian music streaming platform, where she worked with artists like Davido, Yemi Alade, Patoranking, Kizz Daniel and more. Starting in August of 2021 she also sits on the Women in Music Nigeria board as the chapter's Co-Chair. Based in Nigeria, Chioma oversees West Africa, including Nigeria, Ghana, Liberia, Sierra Leone and The Gambia. She also looks after East Africa: Tanzania, Ethiopia, Kenya, Uganda, Rwanda, and more. Chioma is dedicated to understanding and supporting the needs of local artists, which involves education and securing partnerships beneficial to their success and the growth of TuneCore in her markets.
Sign up to Byta for free
Part II of II
In Part II (below) Chioma Onuchukwu talks with Marc about how countries in Africa do not all approach the business of music in the same way. Chioma also explains what the Women In Music organisation is all about and drops the "4 Ps of Marketing" into the music ecosystem conversation: (hint) adaptability is key.
Miss Part I? Head back to read here.
The following transcript has been edited for length and clarity.
Marc Brown: Chioma, one of the things that you hinted at when we spoke a few days ago were the different dynamics between artists from different countries. Like, say, the differences between Nigeria and Ghana and how artists may have different priorities or ways of working. Can you elaborate on that?
Chioma Onuchukwu: Hmmm – Now, again, I've got to be diplomatic but, in my experience, the priorities can differ, depending on the territory or country. This can also become an issue because the focus in a place like Ghana, for example, is perhaps more about being popular but maybe there is a lack of "push" on their end to learn how to get there. I don't know if it's a lack of educational resources or radio support, but there seem to be fewer people interested in being proactive and doing the work, like going to master classes or conferences to learn about the industry. They're more focused on just the creative side.
In Nigeria, it seems like the turnout is a lot better when masterclasses or workshops are offered. Now, since Ghana is one of my territories, I want to focus on education. It's so important and we need to figure out a way to provide more resources and make sure that people are checking them out.
Marc: Yeah! So the whole point of #HowWeListen is to show independent artists and people in the industry that they can do it themselves. In Nigeria, what are the big popular initiatives that you've noticed around master classes? Which speakers do they find interesting there and what events do well? I'm interested because every country differs in what they think is important and what the key tools are.
Chioma: This is tricky. What I've found is that top leaders – people that are known in the industry for their success and knowledge – a lot of those people will take it upon themselves to create a program. There's a Music Business Academy by Godwin Tom who is really notable, and also a lot of award shows are starting to create music conferences. This is especially true in Nigeria where we have more people creating these conferences that are either recurring or one-off. I think that's a great thing – I am always looking out for those types of partnerships because I'm really interested in development and I want to share that knowledge with others. There's a lot more of that happening nowadays.
Marc: Why do you think there's more? Is there more interest?
Chioma: I think that's one part, yes. There are so many more people asking about mentorship so it inspires these kinds of ideas. You don't necessarily have the time to help each person because it's exhausting, but if you create something where you can invite people to interact with top leaders and network and build relationships with each other it becomes easier.
Marc: Before we go any further, I also wanted to mention Women in Music. They're one of our partners for today's chat and I know you work with them. Can you tell me what you do for them and why it's important to you?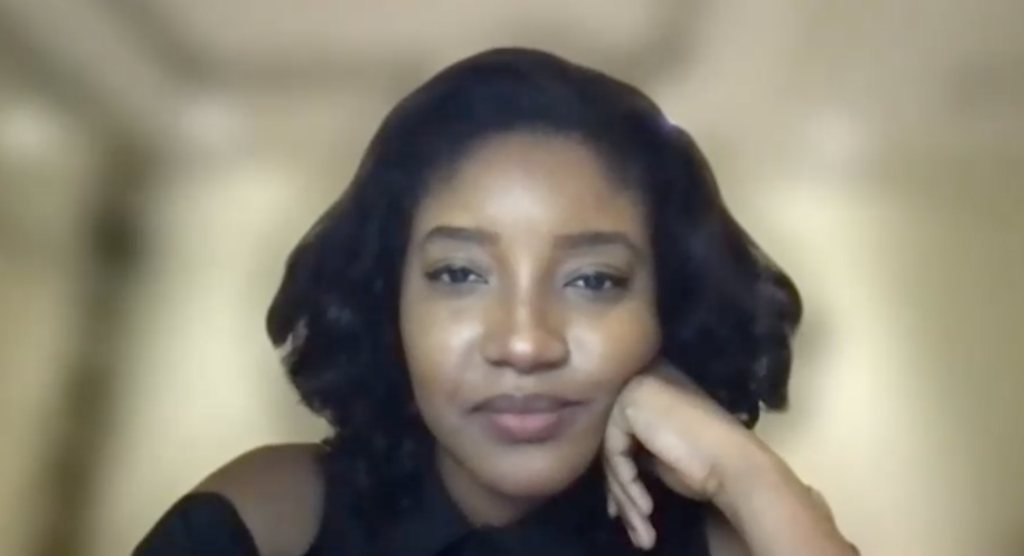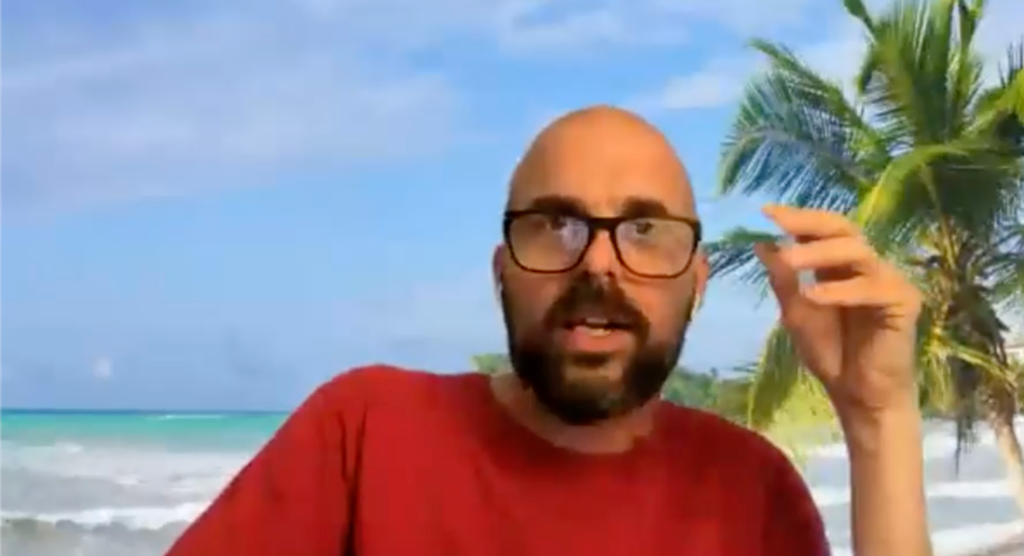 Chioma: Yeah. So Women in Music is an organization that celebrates female music creators and music, business people. Its HQ is in the U.S and I think there are about 6-10 chapters all over the world. The first one in Africa was in South Africa, and then we followed suit in Nigeria earlier this year. I describe it as a community of women in the industry. We come together to develop equality in the music industry through the support and advancement of women, support each other and provide education.
We want to push women forward in the industry because a lot of times men take centre stage in every aspect. Our ultimate goal is to have more female musicians winning awards and moving forward in the music industry.
One of our priorities is research and data collection so we can define exactly what the issues are. We notice that there is not a lot of inclusion in this industry but we don't understand why that is.
Marc: Patriarchy – that's why!
Chioma: Exactly. One thing that's close to my heart that I'm hoping we can get off the ground this year is the music business aspect of it. I would love for big companies like Spotify or YouTube to consider our community first when jobs come up. We want to build relationships with these partners so we can highlight these women with experience who can do these jobs. That's why we wanted to bring it to Nigeria because we have that problem of equality in the industry.
Marc: Is that something you've experienced personally? Do you feel represented when you look out into the wider music industry in Nigeria and Ghana?
Chioma: Hmm. It could be better. I want to see more female award categories and things like that. There are successful female musicians, but not enough of them. They're there but just not getting the opportunities.
Marc: For sure. A lot of that will come from education, as you said before.
Chioma: Well, it's not just education. That's something for the creators, but we also need to ask ourselves how we can engage these powerhouses that shake and move things to see and consider these women
Marc: That's an interesting word you said – to see them. That is a problem where so many people are looked over and you have to fight for that position.
We have a question – Bobby is asking where is the best place to learn about local subgenres in different African cities and countries.
Chioma: Online for sure – I would just google stuff and also try YouTube or Spotify to listen to sounds from different places.
Marc: OK, now where do you think the best place is to learn about the music business in Africa? So say I was living in Nigeria or Ghana and if I wanted to go and learn about the music business – where would I go?
Chioma: Well, there are music schools here. They touch on the business parts, not just on creating music, which is great. I also think a really good avenue is attending or reading about talks like this. Any time you can find conferences and boot camps is great because that is where you will find people who have been in the industry for a while. Those are great places to ask questions and learn from them.
Marc: Well, thank you. I am just happy you were able to take part in this conversation. Now, something I wanted to ask you about is what you think artists need to do to promote themselves. You work with so many different artists, some more experienced than others, solo artists and larger groups, so I'd love to hear your take on that.
Chioma: What I find is that some artists don't have teams so they're independent and they might not know a lot about the business. They end up focusing on just one thing, like the creative or distribution side and ignore the other parts of the business.
I always like to use the analogy of the 4 Ps of marketing. It's Price, Product, Placement and Promotion. When I say that artists should treat music like a business, this means they need to think about each of these.
Price is something you might not have control over when it comes to streaming, but maybe on the licensing side, you can decide what you want to charge for something.
The product side of it is the music. You need to make sure you're making good music and that you understand the trends for music consumption.
Marc: Yeah! If you don't pay attention, trends are bad but if you do pay attention then trends can be good.
Chioma: Yeah, I like what you said, 100%. Aside from that, you might need to be able to adapt to changes and trends from a consumer perspective. The market won't adapt to you, so you have to adapt to the market.
Marc: You suggested that you have to think about what you want. Choosing whether to be popular or to make money or make music that you love. That backs up everything that you're saying – you can be popular but not make any money.
Chioma: Yeah. So to get back to the 4 Ps –
Price – you may be able to control some aspects of this.
Product is the music.
Placement is distribution – you need to get your music to the platforms that your fans are on. Those insights can also help you decide where you should tour and perform next.
The last P: Promotion. You need to use social media to promote your products and put them out there in any way possible. You can't just put your music up and walk away.
Marc: Artists do that all the time!
Chioma: It's ridiculous! It's either that they don't put the music where it can be found, or maybe they distribute it but don't promote it in any way. It's important to treat yourself and your music as a brand and a business. Even if you don't have the funds, you can look for investors no matter who it is.
Another problem I often see is that once people start to make a little bit of money, they start to buy flashy things. You need to put the money in the bank and use it to build a team and invest in yourself.
Marc: What I want to end on is your point about some people having great music but they don't invest in promotion. So let's say you don't have a team or anything – how do you get going? You must see this so often in your job.
Chioma: You need to actively search for opportunities where you can engage with and learn from top leaders and mentors. You can also easily research on Google and YouTube to find resources. At the end of the day, it's a tough industry so just do what you can. It's the same with every business – lots of people start businesses and they don't go anywhere so just keep trying different strategies. If one doesn't work, try something else. It can be as simple as consistency. I've noticed that a lot of artists in Nigeria who have found some success – show up and consistently put out music, they don't just disappear.
Marc: That's the perfect place to end – keep showing up. I agree. That's the key.
Oh, wait I have a question. Are there any funding opportunities for artists in Nigeria or Africa? Are there any public organizations that give grants?
Chioma: I know that some organisations have set up small awards for music creators. There are also some artist grants and opportunities – and Women In Music is looking to do something like that, we're pursuing it for women creators.
Marc: I think that's a great idea because you can only do so much with education but you also do need money. Chioma this has been awesome. Thank you so much for your time.
Chioma: Thank you, Marc, this has been great.
Thanks for reading! The Byta team.