More Than 
Just Video: Maximise your 
Promo Power
#HowWeListen Live: In Conversation with Corbyn Asbury took place on Tuesday, May 3rd, 2022. Corbyn joined us from the north of England.
The following transcript has been edited for length and clarity.
If you are not quite sure what YouTube has to offer to the music community, Corbyn Asbury has you covered. In part I (below), Corbyn tells Marc how he made his way to YouTube. He explains what exactly YouTube is all about and how it moved from video to music. What are some of the tools that YouTube initially came up with in order to specifically help musicians?
Marc Brown: Hi there! Thanks for being here, Corbyn – where are you from in the world? Guessing from your accent, I'd say England or something, but I'm not sure.
Corbyn Asbury: I'm in North England, up Manchester way – but London is where I am usually based.
Marc: Can you work from wherever you want? What's Google's policy on that?
Corbyn: So we're in the office three days a week usually. Tuesday – Thursday, but it's pretty relaxed right now as long as you can do your work and meet your partners.
Marc: Nice! So, can you tell us a bit about your background? How did you get going? What was your journey like?
Corbyn: It was a bit of a stop-start for my entry into the industry. It started when I was studying entertainment marketing at university. I was working at the Apple store on the side selling iPhones. Then I started working on the visual merchandise side of things and progressed to start working in their corporate world. I was booking artists to come to their retail stores. They run a program called Today At Apple. They bring in producers, songwriters and artists to show how they create their craft on Apple products.
I realized I wanted to work more closely in the industry. We did a panel tour in the Apple store with a lady called Ray Hope. She was at Universal Music and worked in recruitment.
Marc: Ha! That sounds convenient that someone in recruitment came to the Apple store.
Corbyn: I wouldn't say that, but hey – you've got to create your opportunities if they aren't coming to you, right?. So I spoke to her. She said that to get into the music industry, I would have to start at zero. So an internship came up at Universal Music to work in their international marketing department. So I left Apple, went to Universal and stayed there for two years. While in that role, I would figure out what promotion tools to use in different countries when artists were on tour.
Then, about four and a half years ago, YouTube approached me because they were launching their streaming service. I took that and have been there ever since!
Marc: Interesting, so they came to you! People are definitely going to ask how that happened – how did it work?
Corbyn: Well, a recruitment agency actually reached out. It was initially just a 3-month temporary position. I thought even if it didn't come to anything, I was super excited to be part of this new streaming platform launch. So I took the risk, and it paid off!
Marc: Before we talk about YouTube, let's talk about what your job is. What are your responsibilities?
Corbyn: My title is Label Relations Manager. I work with some of the major labels and some of the indie labels as well. My role is to educate all of those parties. Let them know the latest YouTube product launches, and best practices. Plus I go through available marketing programs and work with them to figure out what their priority releases are. Then I take that information and work internally to figure out how we can support both emerging and established artists. So whether that's social support, playlisting, billboards or live streams. The goal is to either nurture the next generation of talent or to do something only YouTube can do with superstar artists.
Marc: Did you say that you also do other talks? Do you speak to smaller groups or artists?
Corbyn: Yeah, I make a point, and so does the company, to get outside of London. It's a bit of a bubble – it can feel like people are at an advantage if they're in London. So, with that in mind, we do a lot of great things in other areas. We have a partnership with the Northern Irish Music Prize, for example, and also with the Scottish Awards. I was also just at the Liverpool Sound City event.
We don't want there to be informational dissymmetry. We make a conscious effort to do things like Sound City and talks like this. I would probably say I do one of these talks at least once a month just to ensure that everyone knows the latest and greatest on YouTube.
YouTube has been going for 17 years now. It's continually iterating and developing new products, particularly with a focus on the music community. So we want to ensure everyone knows how they can make the best of the platform.
Marc: 17 years is a long time! I think before. It was just a place for videos. You mentioned that it's now like a streaming service, which is an interesting choice of words. So, before we get into where we are now, I was hoping you could give me the evolution of YouTube up until you started!
Corbyn: As I said, it started in 2005, and it was very much a place where people would drop their music videos or videos in general. The first video was a guy at the Zoo, and it was only 17 seconds long, which ties in nicely to what we're doing now – which is all about short-form content. YouTube kind of felt like an afterthought to the music industry. You would plan your strategy around when you would go to the radio and release your single, and the approach to the music video tended just to be, "We'll upload it to YouTube when it's ready". But in reality, you get an average of a 40% increase across all platforms when your music video is dropped. So, in fact, you should be really strategic about when you drop that music video.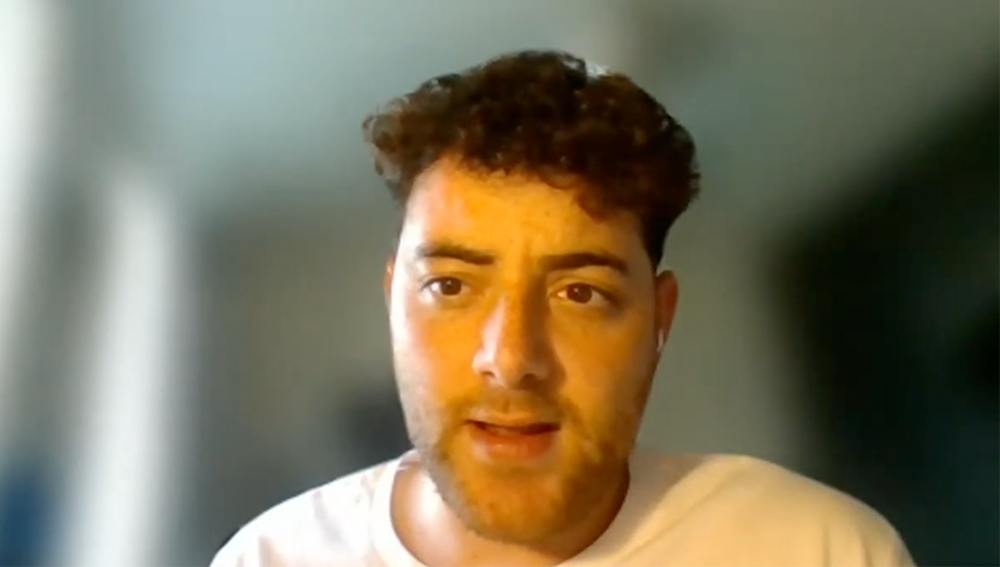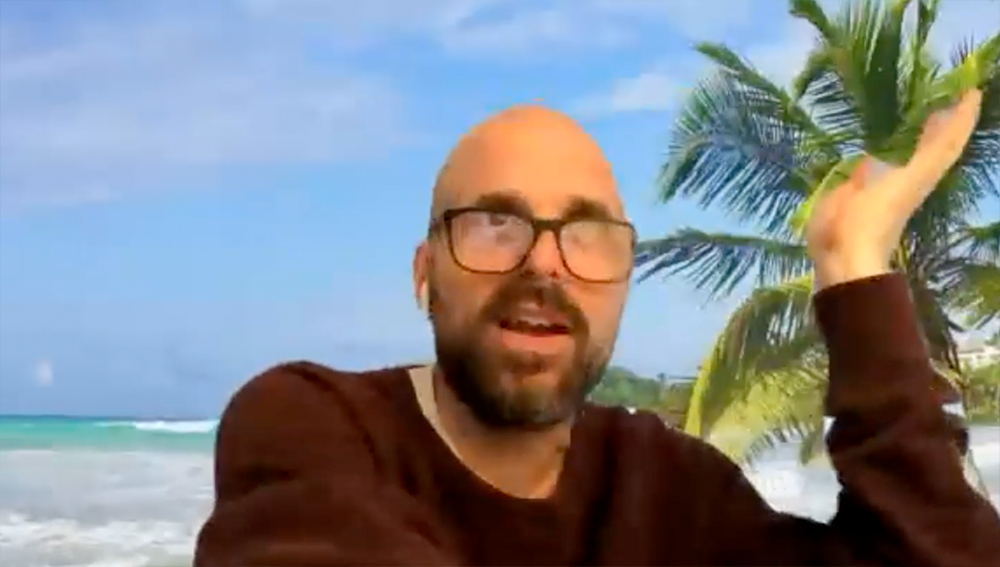 Marc: We talk about timelines all the time, so I think that's a great point we can come back to.
Corbyn: The great thing about YouTube is that it continually makes new products. About four years ago, they made something called the Official Artist Channel. Before, as you might remember, the artist would have a YouTube channel that they'd use before they got signed, and it would have their covers, acoustics etc., and then they'd have their VEVO channel where their official videos would come through. Youtube would create this thing called a topic channel which would merge all of the remixes, live performances and features on other artists' videos. The problem was that meant no one knew where to go or which channel to subscribe to in order to get the right sort of information they wanted.
So we created this thing called the official artist channel which combines all of these things into one, and the artist can control how that looks as opposed to the VEVO managers. You can decide how it looks; all of your content is in one home, making it more streamlined for both the artist and the user.
Another development was called Premieres, which is reminiscent of the '80s when an artist would drop a music video, and people would gather around the TV to watch it. YouTube didn't really have that – an artist would upload their video, and all of the promotion would have to be post-release. The video would go live, and then you would share it. That was detrimental to the algorithm because those views in those first 24 hours were indicative of how engaging that content is.
So we created a thing called YouTube Premieres where you can pre-upload the video to YouTube, and it has a watch page so that you can promote it ahead of time and schedule it to go live at a certain time. So if your video is going live on Friday, people can set reminders so that the first 24 hours after your video drops will be a lot better, all around, than if you had to promote it afterwards.
Those are two examples of tools that YouTube has created based on feedback from the industry that caters specifically to the music community. You can now even add a trailer to your Premiere, so you have an idea of what's coming, and you can have a customized countdown. You can also do a thing called live redirect, where you can do a live stream before your video premiere.
These days I am excited because we're looking at short-form videos and how that plays into the artist ecosystem.
Marc: So before we get into all of the details, what is YouTube? I only just realized that there's a YouTube music app – is that the short form you're talking about? I think it's easy to know what Spotify, Deezer and Apple Music are. Now, do you guys view it as a streaming platform now? How does it work?
Corbyn: Yeah, you made a good point before about how YouTube was originally just a video platform. Now, however, we do have a streaming service called YouTube Music which is similar to other DSPs(Digital Service Providers) on the market. It has algorithmic and flagship playlists and things like that. All of that is a way for us to work with the industry and ensure that the right tracks are showing up at the right time.
Youtube.com is pretty much all algorithmic, but youtube music is a playlist system, so it takes you out of the echo chamber that you might get into on youtube.com and give you more of a genre or theme-specific playlist experience. It's primarily audio with a bit of video, but 80% of the consumption that happens is audio first and background listening. Where youtube.com is mostly video. We call it the twin engines of growth. We've got youtube.com for video and then YouTube Music for audio. They talk to each other, so if you subscribe to an artist on YouTube Music, you also subscribe on youtube.com and vice versa.
It's a great complimentary service; you get it free if you're paying for YouTube Premium.
Marc: One interesting thing I found was your idea of gatekeepers – you used that word to describe other DSPs. What did you mean by that? How is YouTube different?
Corbyn: I think gatekeepers may be a harsh term, but if you look at radio and streaming services, you're looking to the playlist editors and radio commissioners to decide on whether your track gets featured on those playlists. YouTube is the place where you're the master of your destiny. We have 2 billion logged-in viewers every month, so there's a huge audience potential there.
As I was saying before, there are so many people for you to target and lots of tools to help you out. Using Live Redirects and other tools is a great way to build your audience, and I think that YouTube is one of the only places where you can share the full artist's story.
Interestingly, we talk a lot about music videos, and we think music videos are the holy grail on YouTube. Still, in reality, the other pieces of content like BTS (behind the scenes) tour diaries and live performances tend to generate 3x more subscribers than official music videos.
I think the reason for that is that you can be more authentic. Gen Z, in particular, wants to see more authenticity from the artists. If I were to give you advice, it would be to start thinking of shoulder content – which is anything that isn't the official music video – before it's released and how that plays into your official music videos.
Marc: So, to summarize … YouTube starts as a video platform, but today that is a much smaller part of what is possible, and you need to and can do much more these days to succeed on YouTube. Is that a fair assumption?
Corbyn: I think that's a fair statement. YouTube is a place to build a community. Other platforms are kind of the appetizer to an artist, and YouTube is where you come for the main course.
Marc: Yeah, you're right! I work by watching all the videos – if someone mentions an artist to me, I don't go to a streaming platform. I go to YouTube to see who they are. Is it more that people listen to songs and then come to YouTube to go deeper?
Corbyn: That's exactly it. You get a taste for an artist by listening to a song or seeing a short video, but then you come to YouTube to see who that artist is. YouTube is where you turn passive bands into active ones, and the same can be said for the viewers. It's where you figure out who the artist is, whether or not you're going to go to the show, buy the album, join a newsletter, etc.
Want to keep reading? Head to Part II here!
Watch the video version below!