Artist Development: What is a "Full Service" Music Company?
Today, full "services" can mean many things for an artist. Twenty years ago, three people looked around and realised they might have to do more than just release recordings if their artists were to see any success. Gourmet Délice, along with two other people in Montreal, Canada's music scene, started Bonsound to fill a gap and help out a few friends and fellow musicians. Today, Gourmet is Bonsound's Managing director, a company that does many things: a record label, music publisher, booking agency, concert producer, artist management, and PR team. They also run two sub-labels: Make It Rain and Blow the Fuse records.
#HowWeListen Live: In Conversation with Gourmet Délice took place on Tuesday, February 1st, 2022. Gourmet Délice is Bonsound's Co-founder and Managing Director / Head of Business Development.
The following transcript has been edited for length and clarity.
In part I (below), Gourmet Délice (MD & Co-Founder of Bonsound) talks about how he went from playing in an alternative rock band to developing a whole new way of doing business in the music business. A little luck and a lot of work ended up turning into a full-time job that has lasted 18 years.
The following transcript has been edited for length and clarity.
Marc Brown: OK, so First things first – how do you get a name like Gourmet? Is that your real name?
Gourmet Délice: It's my real nickname.
Marc: What's a real nickname?
Gourmet: It's the name I go by. It started because I was in a band where everybody had funny nicknames, and I only had my regular name, so I just started using Gourmet.
Marc: *Laughs*… Yeah, I've never asked, but I keep seeing your name everywhere, so it's good to know.
So, Gourmet…
I wanted to get a chance to talk with you because I think what you've done at Bonsound really mirrors what has changed in the last few decades in music. I do these talks all the time, and I meet many young people just starting out in music, either as an artist or trying to work with artists and labels. They don't really understand how things have changed in the industry, both good and bad.
So let's go way back. How did you first start Bonsound?
Gourmet: OK, Yeah, so I was in a band, doing everything myself like managing, putting out records etc. It was before the Internet, so it was all manual. My band and I wanted to find a real booking agent, so we looked for that, but it was really hard to find in Quebec because it's such a small market.
Marc: You were living in Montreal, and this was in the mid-90s? So before, a lot of Canadian bands were popular internationally.
Gourmet: Yeah, from the mid-90s to the early 2000s, I was in various bands looking for help. Either you were totally DIY, or you were mainstream and hired PR agencies which cost a lot of money. There wasn't anything for my band.
Marc: What kind of music was it?
Gourmet: It was rock and roll – I call it punishing rock and roll because you take people hostage while you play. So at the time, that was my life, I was touring a bit, but I was doing everything myself. I met this other guy who was starting to manage a band, and he wanted me to release the band's record. I was only one person, so I didn't really know what I could do for them, but they liked my label, so they wanted to go with me.
Initially, we were only going to release that one record, but then we met another guy and it kind of clicked… we realized we were three people with complementary skills. And from there, we rented an office and decided to try it out.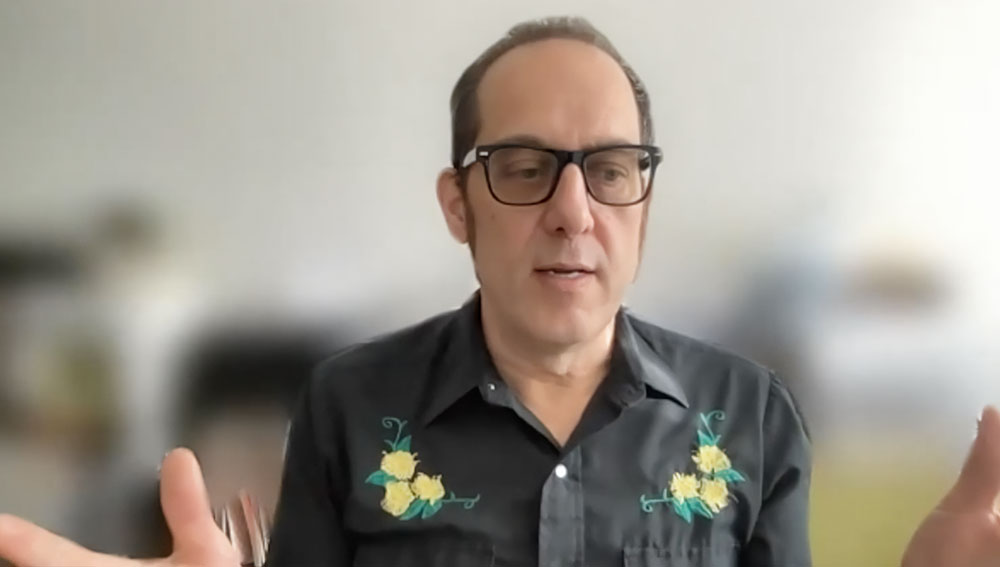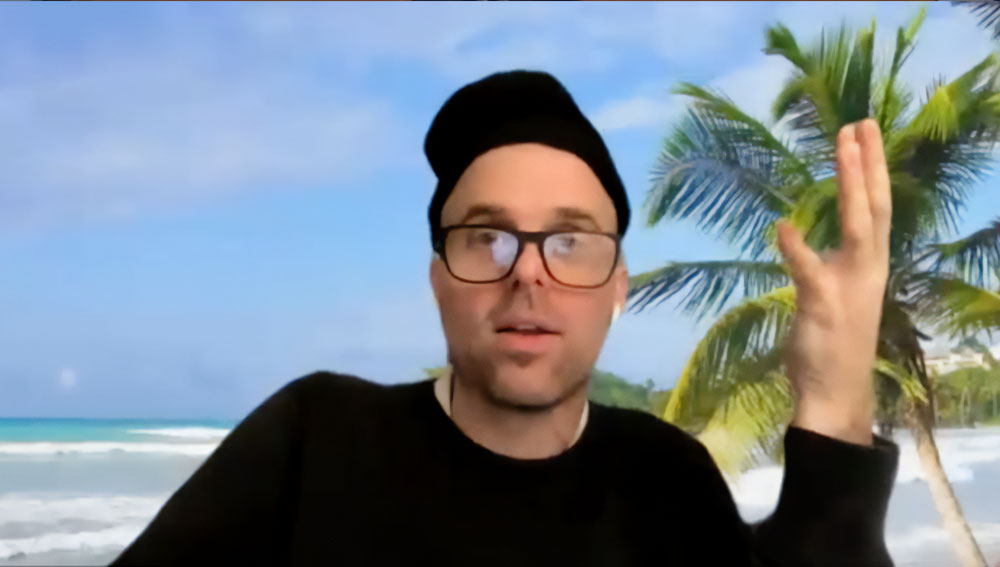 Marc: So, what did you start?
Gourmet: Originally, we started a booking agency and management company. We just opened the office, and then in a matter of months, one guy came to us who had a record label. He had just signed Malajube, who became an influential band on the scene and in Canada. Then one day, he said, "I'm alone doing this label thing, but I need management for this band," and we said OK, and started managing them.
It kind of snowballed from there, where people realized that we were a management company and we also made bookings. Mostly, it came out of necessity for my other two business partners and me and the needs of other musicians in Montreal. It grew into a 30 employee company doing all of these services in the music industry. This created a kind of movement, and we looked around and saw that there were no services that understood the philosophy of the underground bands we were working with and offered services at a reasonable price.
Starting Bonsound helped create this synergy between business and the underground scene. We knew we were punk rockers, but we still needed to make a living. It was also a way for us to get the music out of the country, go to Europe and the U.S and all of that. We were moving forward but not thinking too much about it.
Marc: When did the first Bonsound-released record come out?
Gourmet: Well, when we started Bonsound, I already had my own label called Loaded Fuse, and my business partner also had a label, so we ran those for 2 or 3 years before starting Bonsound Records. A friend of ours needed help with his music project, so we said we would help. So the label side kind of started around his project and snowballed from there.
I forgot to mention that one of the main aspects was the PR around projects. That was really out of reach for all these bands because it was so expensive. It's hard to manage when you're a band selling 500 records. We noticed that a lot of people came to us to help them be seen and heard. That's a key component of what we do. Because there are so many records being released now, it's hard to stand out, so you need good PR.
You really need to have non-stop PR instead of a campaign over just a few months. That's something that we have – there are always people in the office working on the PR side of things.
Marc: I find PR really interesting because I did radio promotion for years. So what year was it when you started releasing records under the Bonsound name?
Gourmet: It was around 2007.
Marc: So about 15 years ago. At that point, were the bands you were working with getting attention? Or was the problem that you knew it was good music, but they weren't getting attention, so you had to figure out how to do the PR yourself?
Gourmet: It was really organic. I had released my band's songs under my previous label, and then we were managing Malajube, and they were releasing music under another label. We actually did a lot of the work there, putting their music in front of the media, but marketing and promoting their shows really got us the attention. The band was really keen to continue because they were getting a lot of attention – they toured the U.S, and they were working with the City Slang record label, which shone a lot of light on our company.
Then, we started managing this other guy called DJ Champion here in Montreal. He had this special project that was drawing a lot of attention. Since we were managing him, this once again pointed the spotlight on us. These artists were getting press requests all the time, so we were making the contacts.
Marc: Malajube is a great example. I actually worked with them in the U.K for City Slang when I did radio. They sang in French, right? Which I'm assuming makes things more challenging.
So, you find this band Malajube, and you're managing them. You're booking their shows in 2007 or so, and they're playing inside Quebec and touring across Canada. How did they build their fanbase?
Gourmet: It was a mix of things. I remember they played at shows like Pop Montreal, where City Slang saw them. It was also word of mouth. They were singing in French, but it was how they mixed the songs. The vocals were kind of like an instrument rather than just lyrics. People didn't really realize they sang in French, which is also why I think they went really far.
There was also a company that started a year after Bonsound called Third Side Music. They were into publishing, and we started working with them right away, as soon as they opened. They helped to spread the word internationally. It was a mix of everything. I can't pinpoint exactly when it happened or what happened, but there was a little buzz around them, other musicians liked them, and they had a popular song. So the word was getting out, which was great for us because it was like our business card. When people realized we worked with Malajube, it brought us attention. Our success came from a mix of the bands we were working with and from our work.
Marc: I think what's so interesting about that is that there's always this expectation that only one thing happens that makes a band explode, but what you're saying is an important insight. Essentially you were trying everything, and then it all started to work at once. So they did showcase gigs, other musicians liked them, and you were also getting great feedback for Bonsound from people, so you built on that. It sounds so obvious, but I think that's still really difficult to accomplish.
That's why artists hire managers and find record labels – they know where to go and who to go to.
Gourmet: Yeah, things add up. If you keep going and push artists and projects that you like, things happen eventually. We do change up strategies based on what kind of music and band it is, but as far as the company goes, if you do something great with one act and get a little recognition, it also reflects well on the other acts you have. So people might love one band, and then they see that the label also works with another lesser-known band, but they'll go check them out. It creates this effect where you're in good company. And for us, when somebody stops touring to record and write a new album, we focus on other projects. So Bonsound is active all the time because even without clients, we're working on our own projects all year round.
We tried hard not to get as big as we are, but because we have so much going on and action, we need the man and woman power behind everything. It's a matter of having your eyes on the prize and keeping on moving forward. It's also about doing what you like and collaborating with others.
We built the company on collective intelligence and collaboration. That means not necessarily having 12 bands that sound the same but choosing unique acts. We're not looking to find people who sound the same. We're just looking at finding things we fall in love with. At Bonsound, we have acts ranging from rock to pop. We choose things based on how we feel.
Marc: It has a lot to do with keeping on keeping on.
So, there's collaboration within the company, and you're also engaging with people out in the world all the time. But how did you start doing press if you didn't know who to talk to or have those connections yet?
Gourmet: Working with my band and reaching out to people meant that I knew most of the media people in Quebec. We all knew the importance of the press and having those contacts.
Relationships are important – I realized over time that it is about cultivating relationships. Even now, I'm reaching out to people that I met years ago with bands I think they might like. So it's important to keep those relationships and plant seeds that might turn into something. That is the most important thing for me because the relationships and impressions you leave are all you have at the end of the day. People will want to work with you because they know your reputation and know that you'll do it well.
Marc: Yeah. When you meet people who are trying to get going, there's an aspect of it where they feel like they need an in, so there's a lot of pressure to be what you think someone wants to see. When you started, did you want to work with your friends and then it grew over time? I know it's not something that you can explain, but did you have a feeling that these relationships were really important?
Gourmet: Well, as you said, it's not something you can learn. I can look back and see that now, but back then, not really. We did realize that people seemed to really like working with us.
One thing is for sure – we started because we needed a way to make a living while still doing what we liked. The first value we identified for our set-up was "fun". It had to be fun no matter what because life is too short. It is tough to remember that. Sometimes I need to see one of our band's shows to remind myself that there's more to it than just the contracts and promotions. The shows and music are what it's all about. My goal from the beginning was that.