Every month Byta's founder, Marc Brown, sits down for an in-depth one-to-one Zoom conversation with someone who provides deep music industry insights and tips. 
#HowWeListen Live: In Conversation is designed to deliver the knowledge to enable tomorrow's artists and industry leaders to better manoeuvre their way through the music ecosystem. 
This episode's guest was Phil Loutsis, the VP of the AWAL Community Team. Release planning, securing editorial support, building a team & marketing your music. All are extremely important when it comes to moving a music career forward. At AWAL, Phil focuses his energies on helping indie artists build their careers. Part of his role includes curating content to help creators and managers make the best use of their resources. He enables artists and their teams to better tell their stories. He wants you to think of digital distribution as the canvas for the campaign rather than a bolt-on service.
Sign up to Byta for free
Part II of II
Miss part I? Head back to read here.
In part II (below), Marc and Phil get into playlisting, how to work with DSPs(digital service providers) and some tips and tricks on getting a little more traction when you release new music. There is more advice offered up about paid marketing, but Phil urges artists to do what feels right for them and the music. Phil also answers a few quick questions from the audience.
The following transcript has been edited for length and clarity.
Marc Brown: There's a lot of focus on playlists across music, but as you said, there isn't just one singular goal of getting on a playlist. Creating your own playlist can be a way to build a community. Do you have other tips and tricks that you can share that are outside of playlist-pitching to streaming platforms?
Phil Loutsis: There are loads to focus on! The editorial and playlist support is a hugely important piece of the journey, but outside of that there's so much you can do that is different.
One I really like is trying to link up with third-party playlisters. If you find someone curating a playlist that you find really great, that's incredible for exposure. Even if there are just 1,000 followers on the playlist, if it's a very specific genre then those 1,000 followers could love your music and become your biggest fans. Sometimes working with third parties is a long process as you'll have to develop a relationship with them, but it can be more effective than New Music Friday (Spotify). Another direction you can go in is optimizing your channels on streaming platforms. Make sure you have pinned your biggest playlist and latest release, and that you've pitched your latest release 2 weeks out. My knowledge is limited on what you can do on smaller platforms, but it doesn't take a lot of time to put some effort into Amazon, Spotify, Deezer, Apple & or YouTube. That would be a really smart move.
Marc: For some reason, BandCamp just popped into my mind. On these calls, we usually end up discussing the bigger platforms but since you deal a lot with indie artists, do they ever talk about BandCamp? I know that it's a good platform for supporting artists, but is it a good place for discovery?
Phil: BandCamp is an awesome platform. It's a very artist and music-focused platform so I think it's a really good tool. It's not one I work with often, it's a bit more merchandise focused than I tend to be but it's definitely worth investing energy in.
Marc: What about albums versus EPs. You work across a lot of different genres so I was wondering what your thoughts are on that. Are there certain things that work better for different genres?
Phil: There's an endless amount of inconsistency now because you can do whatever you want, and it's important to do that. I'm always going to say that the artist should do whatever they feel they need to do artistically.
Marc: We have another question from the audience:
"We've heard that the DSPs (digital service providers) do not like duplicate releases these days and that full albums should be kept for the album release. We have also been told that when the album goes in for release and if too many tracks are being re-released it could hurt the marketing of the album. Is that true?".
Phil: I don't think so.
If you take the LAUV album that came out last year as an example – lots of tracks had dropped and done really well, and the album was largely composed of those tracks, but the album still did fantastically and got lots of support. Normally when an album drops, there's a focus track for that release. That track should be a track that hasn't been pitched yet. Also, platforms don't like multiple versions of the same song – don't go pitching the radio edit and then the album version because it's the same track. The mindset to be in is that you're pitching to a curator who loves music. So when they think about whether the song fits in their playlist or not, the song being shorter is probably not going to make the difference, so there's no point in pitching it twice.
Marc: Makes sense. So next question – shorter edits are usually preferred for radio. Has that moved on to streaming – are you seeing that shorter tracks get more playlist placement?
Phil: That's a tricky one. I think you just have to make the track as good as you can make it rather than worrying about the length. Make the track the length you think is appropriate.
Marc: I agree, I think it's super important as an artist to make music the way you want to make it. If you're just following a road map that you think will get you to where you want to go, it's a bit of a dead-end road.
We have another question – when you release a song, can you release it on one platform first, then gradually release it on other platforms?
Phil: There isn't much benefit, that I can think of. To put it simply, the gains that you would get by going to one platform may not be worth it because you lose all of the other platforms. Also, we don't tend to see audiences drifting across multiple different platforms – you're either a Spotify user or an Apple user etc. So, if you're just on Spotify, all of your fans who aren't Spotify users won't have access to your music.
Marc: I never thought of it that way, you have a great point. Another question – is it confusing if people do single releases before an album? Like if you release one track, then another, then the album?
Phil: I don't think most people are paying attention to the way releases are coming out – they just drift into your world however they're listening. For me, I do some discovery each week on Spotify to find new tracks. Whether it's part of an album or not, I don't really know. That being said, there are a few different approaches. One way is that you drop track number one as a single, and then about six weeks later you drop track number two, and then six weeks later you drop track number three with tracks one and two, and the bundle just keeps getting bigger. The benefit of that is that once you get to track number four and you're marketing that release, and someone hits play on the track, they might play it through and listen to all the tracks. It's simple things like that that can be helpful in getting more streams. That's how waterfall releasing can work and be effective.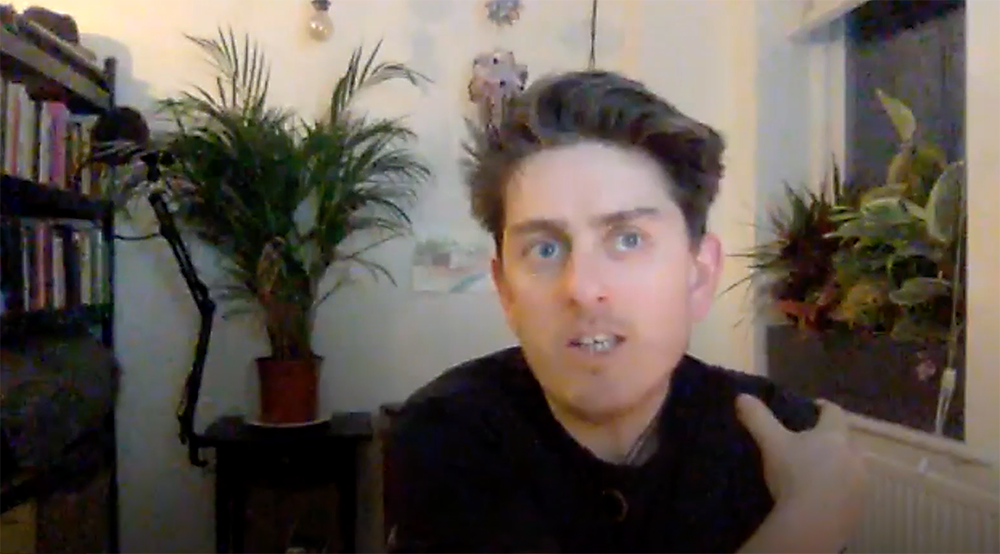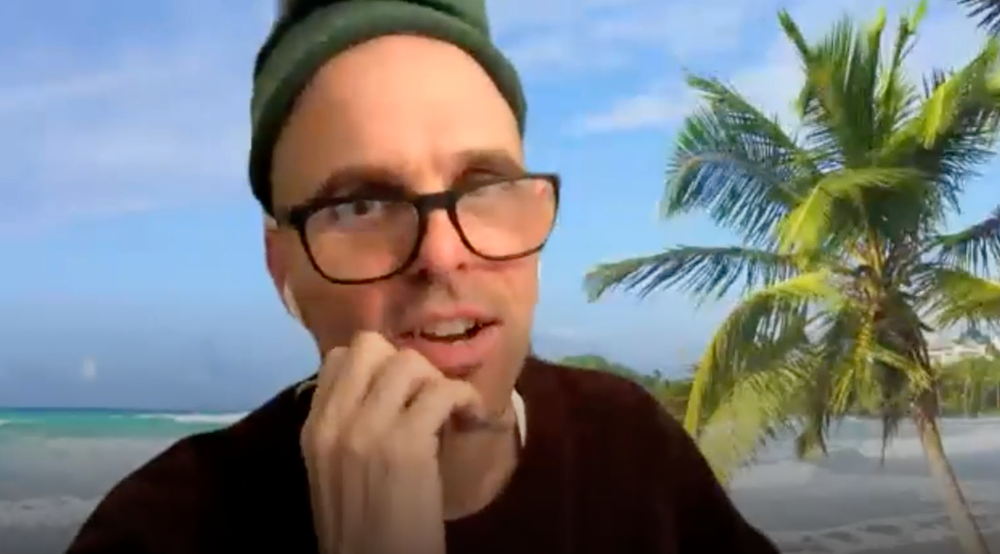 Marc: There are a few other things I want to talk about. One of them is the idea of paid marketing – to me, it sounds super scary. The way you articulated it makes it sound super easy, so I want to talk about why I think it's so scary and why you think it's so easy. Why do you think it's so important that artists get on it right away?
Phil: I completely understand why it's an area people will struggle to get started with – it looks like a lot of money for nothing and you don't know what will and won't work.
There are multiple ways you can dip your toe in the pool to work out what is effective and what isn't. I can suggest a few effective tips:
First, you need to be cautious when investing money into playlist pitching tools. It's not that difficult to spot the things that might be risky. If a platform is saying pay us and we'll give you a certain number of streams, they're not doing it in a way that is legit because you can't commit to that amount of streams.
The ones who aren't guaranteeing things, but are guaranteeing that curators will have a listen are fine. I've worked with SubmitHub and PlaylistPush – I did get tracks on playlists there. These are good because it's easy to get a foot in the door, you don't have to commit a lot of money and you develop relationships with playlist curators. It's something you can do before the release, on release day or even after.
One thing that is common is that once the release comes out and it doesn't go how you wanted, you feel deflated but in my opinion, there is loads you can do after release day. You can start looking at trying to share the release more and using these playlist platforms.
A second option is b00st.com. I worked with them recently, and I was able to share the music and some artwork and gave them $50 which is their minimum. The results were great – people were clicking on it and they were listening to the playlist. That's a great first step. A second step could be more complicated like testing 2 different ads. It's useful to start with these simple things – it doesn't make sense to spend thousands of dollars, but it does make sense to spend a bit of money and see what works. If it doesn't work, don't keep doing it, abandon it and try something else.
Another piece of advice – if you're looking to spend some marketing budget on socials, look at which channel is kicking off the most organically.
Marc: So the summary of paid marketing is that you're spending money to try to get results. So you take the money you spend and measure it against what you achieve, then you try it in a few different places and see what gets the best results.
Phil: So using b00st.com as an example – I was spending money because I wanted people to click on a link, and so the metric it was measuring was obvious. When it comes to something like a playlist, it's harder to tell whether you've been effective or not. So beforehand, you should think about what you want to achieve for a campaign whether it's boosting followers or whatnot, and you can measure it based on that.
Marc: OK, one last thing I wanted to talk about was the idea of working with artists to not only collaborate musically but also to support each other. I get the impression that when you're an artist you feel very alone. That isn't really discussed much so I wanted to get your thoughts – do you hear that from a lot of artists? What kinds of things can people do to cope with the pressure of getting their music out there?
Phil: The educational bit has always been fascinating for me because I started out in a band. I've been to a lot of panels about this and they all say to do different things, and I've seen people at these events just getting stressed out instead of feeling good and excited when they leave. That's a really challenging position to be in. You have a lot to deal with as an artist. You're trying to run a business in a really difficult sector – if you want to fund more albums you have to be successful with previous albums. These are challenges for both managers and artists – if you're trying to be consistent, you can't do that on your own, you need a team of people. But you may not be able to have a team so early on, so that's where collaborating and supporting other artists can be great. Whether it's collaborating with artists in your city with playlists and gigs or joining an online group of managers, you need something like that to help weather a lot of the challenges. In music, we have to be really supportive of each other and that collaboration is key.
Marc: It's really good to acknowledge just how difficult it is. I think you're very good at offering different routes around things and for artists that can be the most important thing. You can't just go in the direction everyone is going in because not everyone will succeed using the same tools. This is the perfect way to finish the interview – highlighting that it won't always go as well as you expect but that's part of the plan! Behind the scenes, artists are learning to talk to others about what went right and what didn't is the way to go.
Phil, thank you so much for taking part in this. It was great.
Phil: It was a pleasure, it's lovely to be a part of this.