Byta and Marshall present

A free 1-day course: Preparing to release music in the digital age

Releasing music is easier than ever before. The hard part? Planning, organising, amplifying.
On Thursday 16th November 2023, Byta / byta.com and Marshall are partnering to present Digital Launch Academy. A full-day course consisting of four individual sessions focused on releasing and launching music in the digital age. From pre-release hygiene and metadata to social media management and promotional strategies. These sessions will help to equip tomorrow's artists and industry leaders with the tools required to instil life, organisation and impact into their release campaigns. Free to register and attend but space is limited!
Digital Launch Academy is open to artists, creators and individuals already or aspiring to work in any discipline or location within the music ecosystem.
Together, all four sessions will help provide the knowledge required to move a music career forward. Each session will explore a different issue which everyone should consider while planning to launch their music into the world. The day will also conclude with a chance to network with fellow participants and instructors.
The digital era has made it incredibly easy to record and release music. With proper planning and better organization, you stand a better chance of achieving success. The Digital Launch Academy is designed to help.
Register for free!
In this free, full-day course, presented by Byta & Marshall, attendees will gain knowledge from 4 individual courses:
Pre-release
Be ready to get paid AND played: "pre-release hygiene" & metadata
Digital Best Practices
File formats (WTF?), digital and audio security
Social Media Management
Keeping your online presence consistent to maintain and increase fan engagement
Post-release
How to navigate Promotion, PR and Streaming Optimisation
Plus: Q&A session with attendees and instructors
First Event:
November 16th, 2023
Sessions will begin at 10am GMT / UK
Course Leaders: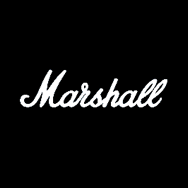 Course breakdown:
1 full day
4 individual sessions + group networking
Free to apply, free to attend!
Register for free, today!