Features Explained

MailChimp
Integrating Byta with MailChimp saves time


Byta's MailChimp Integration resolves common frustrations
Sharing updates using an email marketing service and then sharing music via watermark promo services is inefficient.
Coordinating press and promotion campaigns is frustrating, especially when sharing music links to larger mailing lists.
Managing contact lists for multiple services is time consuming.
Inconsistent and poorly designed emails lead to lower open and engagement rates.
How it works
When your Byta account is linked with MailChimp, Byta generates a code snippet for you to paste into your MailChimp email. Create your code snippet by choosing "MailChimp" from the Share page dropdown menu. Select stream and download options and format and set expiry date. Click the Share button and the code will be automatically sent to your email inbox. Paste the code snippet into the MailChimp Campaign Builder and send your campaign like any other. Recipients click through and are redirected to Byta to stream or download your music.
Learn more about our plans and features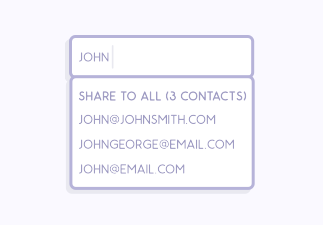 Completely secure
Track streams and downloads, including watermarks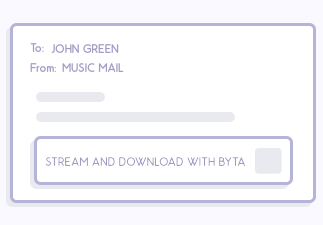 Control Campaign Layout
Consistent design increases open rates and listens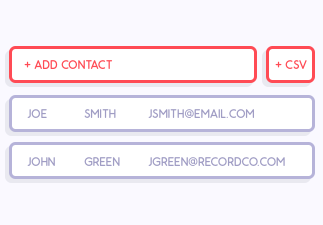 One Contact List
One click import plus new recipients automatically added
It looks like you are using
Internet Explorer
Byta no longer supports updates on Internet Explorer. For the best experience using our service we recommend using a more globally supported browser such as Chrome or Edge.