Features Explained

Universal Links
The flexibility to paste anywhere


SoundCloud's ads and poor audio quality make pre-release streaming frustrating while Dropbox, WeTransfer and other File Transfer Services were not designed for music streaming.
How it works
Byta's Universal Links are easy to use and offer unparalleled streaming security. Links can also be customised for better identification. Recipients have the option to stream or download music without the need for an account. Senders can track streams and downloads with Universal Links.
To create a Share, choose "Universal Link" from the dropdown menu. Select stream and download options, file format and set expiry date. Customize the link and click the Share button. The link is automatically sent to your email inbox. Now paste the Universal Link into any type of message to share your music.
Learn more about our plans and features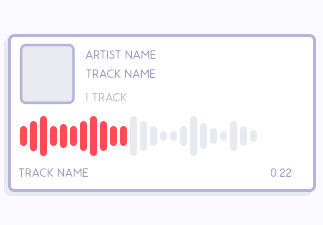 Choose Specific Uses
Effective Private listening of singles or albums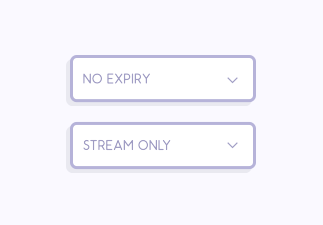 Control Format & Security
Choose expiry options, plus secure streaming and downloading options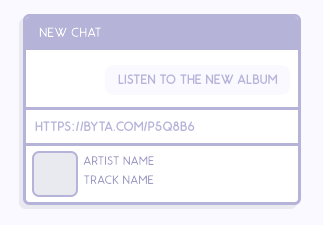 Share Anywhere
Paste in emails and chats, complete with rich previews
It looks like you are using
Internet Explorer
Byta no longer supports updates on Internet Explorer. For the best experience using our service we recommend using a more globally supported browser such as Chrome or Edge.