Byta's Focus On How We Listen Continues Invaluable Conversation About The Barriers To Music Promotion And The Need For Change
"This simple task of sending, receiving, and listening to music files efficiently and securely on desktop is a massive pain point within the music industry. At best, shortcuts and insecure transfer of audio files can result in lost time in getting a release to market and promoted. At worst, the breach of secure audio file transference can cause music to be leaked prior to its release date, with significant financial implications. The impact of this inefficiency is felt at all levels of the industry."
Read the article on Forbes

Byta, the private music sharing service for pre-releases and more, raises seed round
"Byta, the music sharing service for pre-releases and other use cases where there is a need to share sound files privately, has picked up around $1.4 million in seed funding.
The round was led by the Canada Media Fund, with participation from private investors. They include musician Scott Kannberg, one of the original members of 90s indie rock band Pavement…"
Read the article on TechCrunch

MusicTechFest Pod - 96. Marc Brown – Byta
"What I realised is, when I was a radio plugger and when I talked to loads of other people, they're basically sending all these different kinds of links around all the time because no one had ever built one platform to send a receive digital audio the way they want to. So instead of sending just a file via Dropbox and a stream via SoundCloud and a watermark via another service, with Byta, you can do all of those within one platform."
Listen to the episode on MTF

Pre-release promo tool Byta raises $1.9m seed funding round
"Byta says it will also be investing in its non-profit arm, HowWeListen Education, which is based around interviews with musicians and industry professionals on how they consume music. It arose out of its own #HowWeListen blog which has also evolved into a series of conference and panel talks."
Read the article on Music Ally

Marc Brown Founder Of Byta - Enables You To Control Your Music Like Never Before!
"The key is to give people a reason to engage and build a context around what you are doing to help people understand why they should trust you with whatever it is they need to get done by using your product."
Read the articl on AsiaTechDaily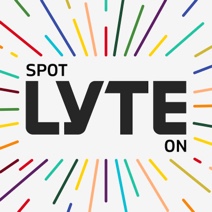 Spot Lyte On...Marc Brown - Co-founder of Byta
"What Byta does, we're not here to replace human experience. We are here to make it easy to get the music from A to B. So many products try to sell themselves on solving the whole problem, and I think our goal is that you need to focus on building the relationships."
Listen to the Episode

Minister Guilbeault Announces Final Recipient of the Creative Export Canada Program
"This project entails a platform that enables users to send and receive digital audio in a clean, simple and secure way. Byta will create several new business and networking opportunities and will introduce, develop, and expand its brand into three new international target markets: the USA, Australia and Brazil."
Read more on Yahoo! Finance

アーティスト向け音楽データの共有ツール、Bytaが資金調達。ストリーミングに必要な機能が充実
ミュージシャンやレーベル、音楽業界向けのデータ共有ツールを開発する、カナダの音楽スタートアップ「Byta」(ビータ)は、シード投資ラウンドで1900万カナダ・ドル(約1.5億円)の資金を調達しました。
Read the article
It looks like you are using
Internet Explorer
Byta no longer supports updates on Internet Explorer. For the best experience using our service we recommend using a more globally supported browser such as Chrome or Edge.