Introduction to Audio
Last modified on January 12th, 2023 at 4:15 am
Byta's audio library is a place where you can store, access, and share your audio easily from one spot. If you are a paid user, each time you upload audio, it will be saved in your audio library and will be accessible from any device. This means that instead of having to upload the same files each time you want to share it, all you have to do is select the file from your library or search directly from your share page!
Looking to edit your metadata even once you have shared your files? Access the files via your Audio Library and edit your files. Remove access to all active shares for one album or add new tracks to existing shares. Byta's Audio library offers paid users more options with their audio.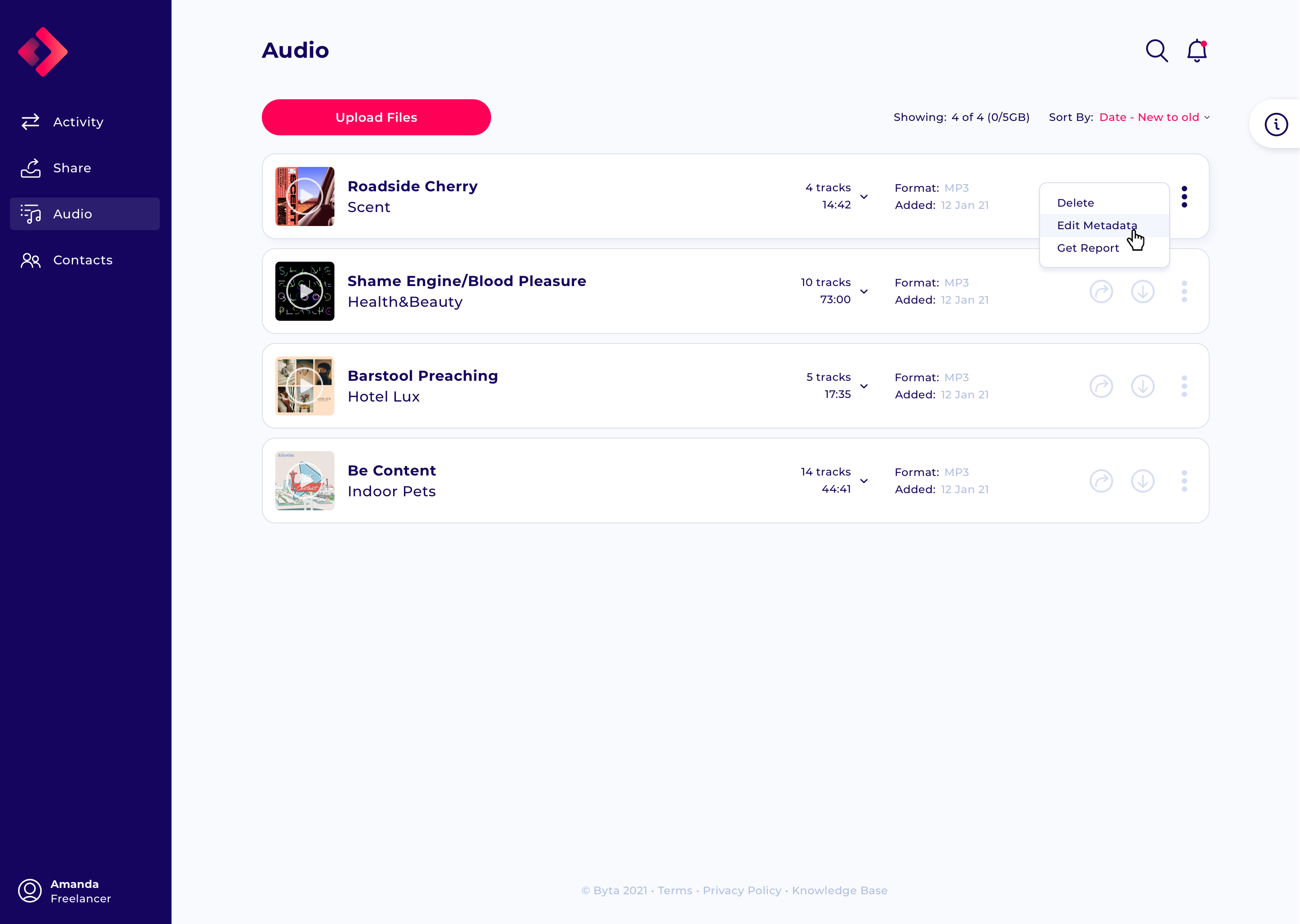 Frequently Asked Questions
I uploaded my audio. How do I add more tracks to an album?
This step is simple! Upload your additional tracks, and ensure that when editing the metadata make sure your album title and the album artist are the same as the original album.
Why can I see my audio but can't access it?
When on a free plan with Byta, you will be able to see your uploaded audio in your audio library. This audio will only be visible for 7 days from upload. After that, it will be automatically deleted when your shares expire. Have you made a mistake with your share? Upgrading to our paid plans allows you to access the audio and edit the metadata. Alternatively, if you wish to remain on a free plan please delete the existing Share from your activity page and upload it again to your share page.
Introduction to Audio
was last modified:
January 12th, 2023
by